Great Manager Academy Program (GMA) - Batch 1
May 2023 - August 2023
Duration: 3 Months
Program Fees: ₹30,000 + GST
What is
Great Manager Academy Program?
Enrol today for Great Manager Academy Program by People Business and Great Manager Awards. This programme is based on the well researched R-OPTI framework. The programme helps mangers upskill themselves on leadership traits.
Over the past 7 years Great Manager Awards has partnered with more than 40,000 managers to enhance their managerial capability.
This program is designed to give managers the opportunity to sharpen their skills and upskill themselves. A development journey with a judicious mix of skill infusion, experiential learning and reflection on application with workshops based on the R-OPTI Model.
What will you learn?
Program Structure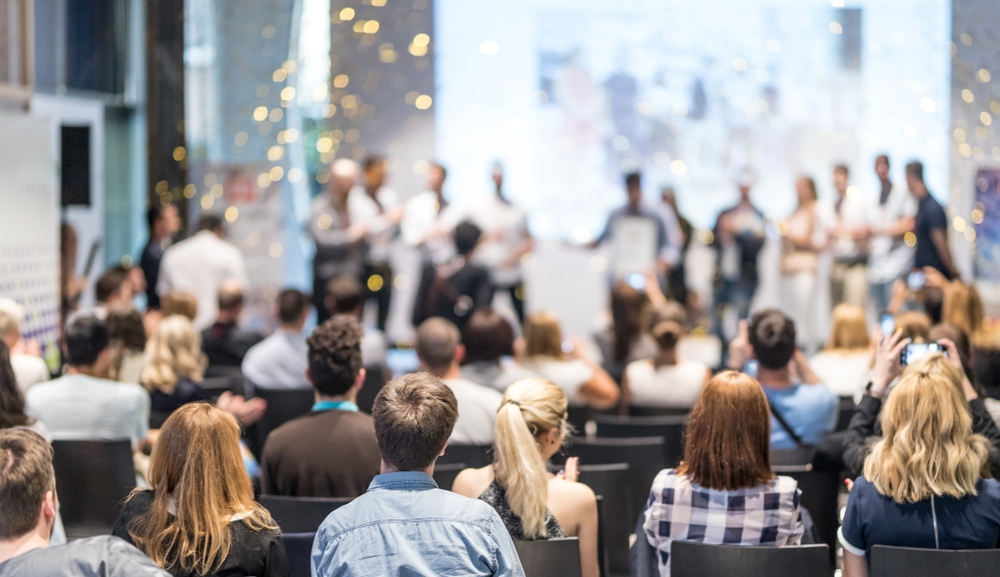 An exclusive 3 - month program for managers who wish to take up higher leadership roles
Great Manager Assessment based on the R-OPTI Model
Leadership Workshops and Business Simulation
Learning Aids
On the job application
Certifications from Great Manager Awards
Complementary Entry for Great Manager Awards 2023
View Certificate
Who will benefit from GMA?
Aspiring Professionals who wish to enhance their managerial competencies to take up higher roles
1
Enhances managerial quotient of the organisation and managerial effectiveness of the participants.
2
Interaction with expert faculties and facilitators.
3
Certification from Great Manager Awards on completion of the program.
4
Entry to participate in the largest platform that recognises managerial excellence - 'Great Manager Awards 2023'
5
Learn and grow together with the community.
About
GMA Journey Overview
Profiling
Great Manager Assessment (based on R-OPTI Model).
Manager Report to identify the key development areas.
Leadership Workshops by People Business and Great Manager Awards
Workshops on:
Driving Results
Aligning Organization vision
People Performance
Team Effectiveness
Individual Credibility
Experiential Learning
Great Manager Journal
Business Simulations
Check-in sessions
On-the job application
Programme Effectiveness
Self & Team reflection
Great Manager Assessment based on R-OPTI model
Final Presentation & Valedictory
Valedictory and certification on last day
Entry to Great Manager Awards 2023
What our Clients & Participants say
RPG has partnered with People Business in our leadership development program for General Managers. People Business, in collaboration with SDA Bocconi, brought in a very relevant and unique design that helped the leadership journey of the high potential participants in their career growth. The program blended learning though advanced leadership workshops, business impact projects, leadership connect, and coaching. RPG is running the second batch of the program and has reaped both leadership and business ROI.

Syed Azfar Hussain

Sr. Vice President - Learning and Organizational Development

RPG Group

People Business has helped Manipal Education and Medical Group in building robust pipeline of leaders in our diverse business interests. The customized and well integrated design of the programs addresses the development of capabilities required for leaders at various levels. The programs helped the participants in their leadership and career development.

Nishith Mohanty

Global HR Head

Manipal Education and Medical Group

Thanks for helping us graduate from BACK TO SCHOOL Program at IIM Bangalore. It was enriching, evocative & enjoyable at the same time for all our trade partners. Business took a pause for 5 days of this course & intensive learning from experts took over. The best part was the customized program delivery with a lot of cases around our industry. It's been a privilege for me to have shared the journey with all of you and hopefully, you would also carry good impressions of KOHLER brand for a long time

Indraneel Kumar Das

Head- Sales Capability

Kohler India

he learners are constantly encouraged to innovate and reinvent themselves to stay relevant in this ever-changing world. There has been a paradigm shift in the mind-set of learners who have gone through this experience and have graduated from the program. This course provides a fillip to their careers and develops the young leaders for future. At KPMG, as we foster learning culture and continue to invest in our people, our partnership with IIM B is a building block to help our people be 'future ready'.

Rani Belliappa

Director & Head

Learning & Development, KPMG Global Services
Program Fees: ₹30,000 + GST
Total fees paid in full at the time of registration.
Find all the details needed to get in touch with us and get all your questions answered.
Mr. Rahul Mahajan
Program Advisor
Ms. Richa Abrol
Program Co-ordinator

Great Manager Awards
Institute Partner

People Business
Knowledge Partner