ceo

Insights
Achievement Orientation, Courage & Conviction Are Essential To Being A Great Manager
In this edition of the ceo Insights, we have Amit Malik, Chief Executive Officer - Aviva India. In his conversation with Rahul Mahajan, Country Head of Great Manager Awards, he shares with us his key insights about his journey and leadership.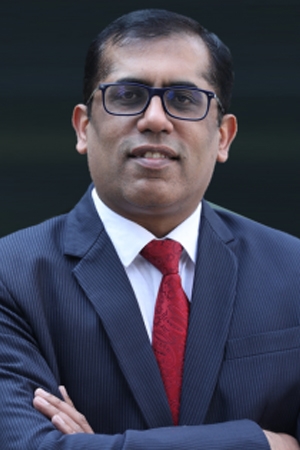 "It's okay to make a mistake, but it's what you do after that matters the most"
Amit Malik
Chief Executive Officer
Aviva India
Rahul: Who have been some of your influencers and mentors in life?
Amit: When it comes to mentors, there are people who I have worked with, and there are influencers I've read about who inspired me a lot. So, the first person to come to my mind is Mr. P Dwarakanath, who used to be the Head HR for GSK Consumer Healthcare. As I started my corporate career, he advised me that, it's easy to write a cheque, but as an HR person, you need to understand how much revenue we have to earn to be able to write that cheque, and that has been a philosophy that prodded me to understand business.
There are other personalities that I look up to, like Mahatma Gandhi and Nelson Mandela, who have inspired me with their perseverance and grit. Their ability to let go and move on and not holding on to things really impressed me a lot. If you look at Nelson Mandela, despite being held captive for 24 years, he had never held on to any grudge against the white population. And if you look at Mahatma Gandhi, his ability to let go and move on with his own mission has been a great learning experience for me.
I've also been influenced by a lot of young people. I seek the company of young people who I want to talk to, understand, and who challenge me to build a mindset that pushes away the feeling that 'I have been there and done that, and 'I know it all.' It's about where I can learn and get challenged. Their conversations give me the opportunity to think differently and to challenge my own perception.
Rahul: What advice would you give to other HR leaders who aspire to become CEOs in the near future?
Amit: I believe that to become a CEO is a very individual aspiration, and I don't think everyone has to have that aspiration. So, becoming a CEO should not be the ultimate aim for any HR person. It should be about what they want to do in life.
Secondly, if you want to become a CEO irrespective of whether you start in HR, finance or marketing, you need to understand the business. I think we are in an age where we need to understand the business starting from the customer and should be able to link it to how you can influence those customers. A lot of HR professionals underestimate the opportunity that they have in the organization to be able to link and influence the customer. Secondly, they have to see HR as leadership or a driving function and not as an enabling or a support function. HR is as much as a support and an enabler as finance is to distribution. The third thing that I always tell the HR people is to not shy away from metrics as it always helps. If we cannot measure something, we should be the first person to stand up and say that it is intangible and cannot be measured. But on a scale of 10, 7-8, things should always be tangible and measurable.
If you have an aspiration to do something other than HR, seek that opportunity early in your career, as it's easier to do that and then come back to HR rather than doing it later in your career. The higher you go up in the hierarchy, the more difficult it becomes for you to have a parallel move outside of HR.
Rahul: What is your approach towards defining the vision and ensuring that your leaders and employees are working towards it?
Amit: I think the tone is set at the top. Many a time, we just explain what we need and leave it to the people to drive the project.
'If the customer is your focus, then you should ensure that you ask about the customers at the executive level and should also understand how to deal with the customers at the executive level.'
Secondly, the team should concentrate on developing the 2-3 things which the organization will need to get behind the focus. Now, whether they are drivers or business goals, it depends on the organization and the leadership team. But whatever those two or three things are, the leadership team is committing to stand behind and drive, that has to be woven into the fabric of everything you do. Just like the organizational values, your key areas for your strategy for your vision need to be focused on.
And the third one is communication. You need to communicate to everyone how they will be contributing to that vision to build the linkage, as a lot of people often forget about what they need to contribute as a leader towards the vision. I agree that it becomes difficult and fuzzier as you go lower down the hierarchy. But at my level or at a middle management level, it gets clearer because the organization goals and individual goals start to overlap far better at a higher level and far distant at the junior level. For example, a call center executive may have a very different goal than my goal to increase the profitability and growth of the organization. Growth can come from two parts – from acquiring new customers as well as from retaining the existing ones. And as leaders, we should be able to ensure that linkage.
Rahul: If you had the opportunity to ask only one question in an interview and decide basis that whether to hire the candidate or not, what could that question be?
Amit: Everyone can talk a lot about their achievements. But it takes a lot of courage, vulnerability, and authenticity to be able to talk about your failures and your learnings. I can go on for three hours talking about my achievements in 22 years of my experience and would still need more time to think about my failures. Often people confuse failures with regrets. But those are two completely different things. So, I would ask,
'What are your top three failures, and what have you learned from them?'
And if you have a person who is able to do that, it tells you about the amount of risk that the person can take, and also their quality and ability to deal with adversity. It also tells you about whether the person has learned from his or her failures as well, and that's the reason why I said three and not 1. So, the learning ability is what I look at. It's okay to make a mistake, but it's what you do after that, matters the most.
Rahul: What, according to you, is the most critical competency of a Great Manager?
Amit: The first and the foremost one is achievement orientation. Do not confuse it with ambition because achievement orientation is your willingness to own a task and do it.
Second, I think, is courage and conviction. Because while a lot of leaders are expected to develop this, I believe that it has to start from the fabric of an individual. Courage and conviction to be able to talk to your superior and to disagree with them are important because if you don't build on it now, then you'll never be able to build it up as you'll start getting a feeling that you won't be needing this to grow, and it will gradually stop you from developing on it.
The Third thing would be to understand your team and getting them to deliver. As a leader, I need to understand each one of my team personally, what their individual goals are, and how do I go about having a conversation with them individually to help achieve that goal.
Rahul: What are some of the leadership lessons that you have learned in the last year?
Amit: I believe that this was the first time that we all experienced VUCA in our professional lives. But imagine the world coming to a stop one day; you are enclosed in your house, having to run a business with everyone in your house. I think that's the volatility, uncertainty, complexity, and ambiguity that we looked at. The economy was going down, people were losing jobs, and we were staying at home and running business.
During this crisis, I learned a lot about resilience. I believe in our value called 'never rest,' which is 'I will never rest until I do more for our employees and our customers
'When in crisis, you need to look at the best person to do a job, and you should be able to cut across the hierarchy if that person can take responsibility, irrespective of experience and age.'
Sometimes it is important to not have the baggage of the past. How soon you can shed the baggage of your past becomes very important in a crisis. I think empathy becomes a big leadership trait that has manifested itself as a need for leaders to be successful. In a crisis, empathy is equally important to your achievement orientation, drive, and execution. It has to be balanced by the right amount of empathy.
Rahul: What is the most common advice that you find yourself giving to the Gen Z population?
Amit: The one piece of advice that I would like to give is to understand and accept the consequence of their choice. They have a lot of choices that my generation did not have, be it in career, personal or a profession. But they must understand that once they make a choice, they have to deal with its consequences. This will help them become more mature and stable. Be it good or bad, try to understand the consequences, and you should always try to stand by your choice.
Rahul: What is the challenge that you face as a leader when it comes to people management?
Amit: A lot of people believe in 'I look good because someone else looks bad.' I think that understanding of 'I look good because I am good' solves a lot of problems when it comes to teams. And if you get this together, then you extrapolate it to say that we all look good as a team because we are good as a team. And I think that full understanding across all levels of hierarchy is something that I always want people to have, and that is what I always communicate to people.
Rahul is the Country Head of Great Manager Awards and has played a pivotal role in strengthening the Great Manager Awards program in partnership with The Economic Times over the last 6 years in India. Rahul closely works with Business & HR leaders to help them identify and develop successors for their organization.
More Insights
Hear it from the experts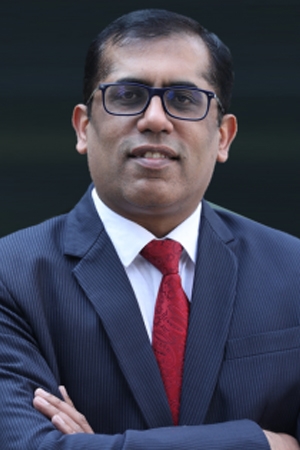 Amit Malik
Chief Executive Officer
Aviva India
Amit Malik
Chief Executive Officer
Aviva India
"It's okay to make a mistake, but it's what you do after that matters the most"
Read insight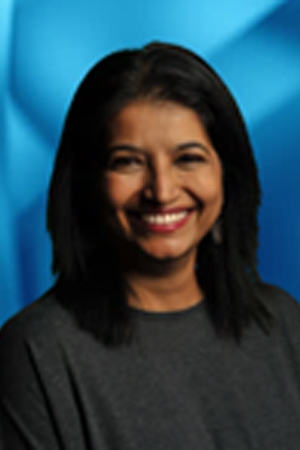 Anupam Trehan
Senior Director - People and Communities
Cisco APJC
Anupam Trehan
Senior Director - People and Communities
Cisco APJC
"Respect is a significant aspect of my leadership style because, in today's world, it's not just about people who report it to you. As a leader, you play that leadership role for so many others."
Read insight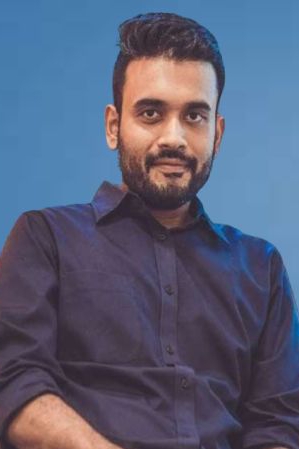 Ankit Nagori
Managing Director and CEO
EatFit
Ankit Nagori
Managing Director and CEO
EatFit
"My strategy has always been and will continue to be hiring at one level lower than the role and then give that headroom for the person to grow."
Read insight