ceo

Insights
Great Willpower And High Confidence: Leading At All Times
In this edition of the ceo Insights, we have Ashish Pipaliya, Chief Business Officer - Bharat Financial Inclusion Limited. In his conversation with Rahul Mahajan, Country Head of Great Manager Awards, he shares with us his key insights about his journey and leadership.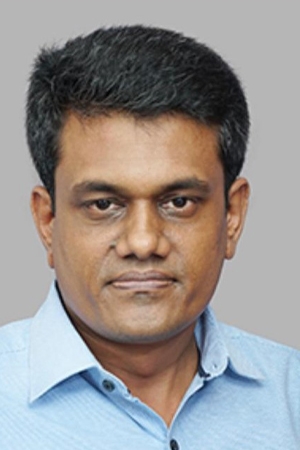 "It depends on the individual; how much you're able to influence people with you, below you, and even those around you."
Ashish Pipaliya
Chief Business Officer
Bharat Financial Inclusion Limited
Rahul: Who have been some of the people who have helped you to succeed and get to the position where you are at today?
Ashish: It's not just one person but many people who have been behind my success. My immediate bosses did help shape my career. I have been fortunate to work with some of the best minds.
I have spent almost 12 years in the current organization, which has been the longest stint in my career. I've taken up several projects and started some new business lines completely from scratch for the company, which have taken off very well and continues to grow. However, as an individual, I am just one part of the success story, in reality it's a collective effort.
"It depends on the individual; how much you're able to influence people with you, below you, and even those around you."
One should learn from his/her peers as well as subordinates and be able to help them gain knowledge and provide a growth path for them.
If you have capabilities and if you have meaningful relationships with people around you, then that is what makes you a great leader.
"One should think how s/he can contribute to the success of the company as an individual, as well as with the team."
As a leader, people will look at you when the chips are down. In 2010-11, there was a big crisis in microfinance industry, and we had to take a huge write-off because one of the state governments almost banned the microfinance industry in that State. It is about how you handle the crisis as a leader and stick around when times are bad and work to move forward and overcome challenges.
"A mentor is someone who sees more talent and ability within you, than you see in yourself, and helps bring it out of you."
Rahul: What has been your playbook in terms of leading your firm out of the crisis that the company faced?
Ashish: There have been tough times, for instance between 2010-2012. It was the time when we were listed. I used to raise funds and capital for the company to ensure business continuity. We had a lot of investors back then and being an official spokesperson, I was in touch with all these investors. So, one thing, which has been in my playbook to say, is the confidence I have in myself, my team and the company,
"It is the confidence that you have in your business model, which will positively reinforce everyone's to succeed together."
I had the confidence that even though things were bad, this company will turn around and come back stronger. In fact, such confidence used to get reflected in my voice, when I used to convince our shareholders and so, we eventually succeeded in getting what we call a 'survival capital'. It is true that without that capital at the right time, it would been very difficult to survive.
"Crisis is like a 'stress test', and the only time when you get to know and identify the high performing and underperforming individuals in your team."
A lot of people even left that time, so I would say that, it is not everybody's cup of tea to take risks. So, the differentiating factors in a team, will be about the team members with more will power, a higher risk appetite, higher belief and a higher faith in the team and in the company.
"It's only the faith and belief, of being able to make it happen, which opens you to some of the biggest learnings in a crisis."
As a leader, one of my biggest learnings is having the will power to keep trying, than giving up or backing out, and I think that is what makes a true leader. Essentially, every leader or rather every individual must go through a crisis and embed those learnings and lessons that they gain from such challenging times.
"If one looks at a 5–10-year window, one will always see a big picture where growth happens regardless of any crisis that takes place."
If you're, haven't or if you are not willing to foresee crisis or any stress, then it becomes very difficult to harness the abundant opportunities for growth, and especially, in an economy like India, where there's a high GDP growth rate in the long-term is ensured.
Rahul: How would your colleagues describe your leadership style? And, according to you, what would they typically say about some dos and don'ts that they follow when working around you?
Ashish: Well, I always like to learn. I believe one should be always like a student and have the hunger to learn throughout his/her life. I always like to learn and believe that growth stops if one stops learning
"One's aim should be to do something great and another, to keep learning every day."
When I moved to a business role about two and a half years back, I started a business vertical of MSME lending from scratch, which I'm leading today. We started this business, after a lot of experimentation, doing small pilot in about three to four cities. Today, we have expanded to 200 cities, 2 lakh customers and 2,000 field staff.
"If you want to lead, you should have the hunger to create and lead something from scratch."
I take pride in being part of the core team for listing the company on stock exchange in 2010 and raising multiple rounds of capital for the company subsequently. During the enduring crisis period I was also part of crisis management team and raised survival capital in 2012 and growth capital subsequently. I was also a part of the core team which was leading the merger with IndusInd Bank. I always believe working in a collaborative manner with the team and ensure I contribute more than what is required.
Today, people believe in me for doing something innovative as they believe in my ability to execute and commitment to outcomes. I think that's the impression that people have about me today, as I have actually contributed in the last 12 years, to both the survival and success of the company. So, I would say that I learned to lead every role from scratch, without having to replace someone or having someone to inherit that role from.
"Be a pillar for the company, then just being a part of it."
Rahul: If you were to find a successor for your role, what would be the qualities you would look for in him?
Ashish: As I said that my role has been changing, so perhaps I'll be doing something very different in the next few years. But as of now, my team and I, have established a model, which has been growing to a next level and very steadily, as from 100 cities, we have reached 330 cities within a few months' time. I would prefer someone who has the expertise and skills to scale this business using all the techniques, because now that all the hard work, pilot studies and rules are laid down, it is more like a 'McDonald's cookie cutter model', which one can simply follow, than deviate from the process. Seeing ahead, I also plan to start affordable housing and MSME business, the higher ticket size businesses, for which we have been setting up a team already.
If I were to look for a successor for my role, then I would look at a certain qualities and unique abilities that I also consider myself to have. First one is having an 'appetite to learn' and thereby, create something. Second is a 'not giving up attitude', since one will face all challenges, as they start a new business vertical, because creation of something new essentially needs support from every single function and department in the organization, whether it is HR, IT, Admin, Internal audit, Process or Finance. So, it is about getting everybody on the board.
There has been this one style of mine, and so far, it has been successful, which is that I work with the 'team B' or 'C team' first, and not with 'team A'. As I explain this, I would like to quote an example. Suppose I'm creating a new business vertical, and need support from all the functions, then I will not involve the 'A team' first, but the 'B team' or 'C team'.
The 'B team' and I get packed in a room to sit together for many hours at a stretch, to plan how to reach the goals as a team and to come up with certain conclusions.
The 'B team' or 'C team' will listen, give their views, and solve problems until we reach a bottom-line conclusion. In fact, there was one instance when we were packed in a room for 48 hours at a stretch.
It is the B team which actually needs to work and get its hands dirty, as they are more willing to experiment and expose themselves to various situations and responsibilities. I believe that if one is logical about things which they are asking for, then nothing can stop them.
Then of course, once the project reaches the next level or acquires a certain scale, I involve the 'A team'.
Finally, I would say that, 'one-time effort' of sending a mail to your team, to get things done, no longer works because today a leader should spend time with team, engage them, especially team B and C, and moreover, give respect and treat all team members as equals whether they are from team A, B, or C.
(Note: In the above example, Team A, B, C are depicted as ranking from top in the hierarchy to below).
Rahul: If you had the chance to go back in time, perhaps 15 years back, what would be your advice to the 'younger Ashish'?
Ashish: My journey has been quite inconsistent in terms of the roles I stepped into. Early in my career, I was in a marketing role, then was involved in corporate strategy and planning; and thereafter, I was in finance wherein I used to raise capital, for the company. And then finally, I took the plunge to switch to a business role. So, in the last four years, I had been exploring various fields, but had been doing equally well in all. In fact, I would say, switching from one role to another, pays off in the long run.
Today, from the lessons I learned, I would advise "Whether you know the subject matter or not, you should always drill, have confidence and not only explore but also enjoy what you do."
I would say, that the initial four or five years after one's education are the most critical years and the best time when one should slog to make a difference and make a right impression about yourself.
"Be of value for someone, and learn something new every day."
At the end of the day, you can make success in business by not only knowing customers' needs but also understand their pain points.
And finally, as I grew into a professional, I learned to keep in touch with the ground reality, no matter what the case be.
Rahul: What are some critical competencies, you think, a middle-level manager should have or develop?
Ashish: I think "Middle management level is actually a crisis period."
The reason why I say this is because, I have observed that at a middle management or middle-manager level, 90% of the managers generally get stuck in their positions and just continue doing the same activity that they have been doing for years.
It is only 5-10% of people who actually take new initiatives, within the company or function or outside it, in terms of changing the function. Great manager or even a great leader is someone who has the courage to knock a door of a CEO and ask him "Please give me an opportunity, I'm willing to take the bet."
"The ability as well as willingness in a manager to make a difference is what really makes the difference."
To quote an example, HR person at a middle management level should know the business folks whom s/he is supporting, and not only take interest in understanding their problems, but also try to understand the various issues in business. These HR folks should also be staying in touch with the people at the lowest level, like the field executives in the general parlance. If such things happen, then it would really make some difference.
I think these are the things which can take people at middle-management to move up to a senior management level. Otherwise, one ends up spending their 5-10 years merely in one function, and they often stagnate within the same function.
In my opinion, it is at the middle management level, where mangers are usually between 35-40 years of age, and when they can get an opportunity. So, I strongly feel that middle-management is the right time, when folks should experiment and get themselves exposed to different roles in the company and strive to rise to the ultimate positions in the organizations, C-level roles, in the next 5-10 years.
"Try to do things differently than others, experiment with your career and take opportunities, as much as you can."
Looking at things differently doesn't mean that you have to be different but have an opinion and attempt to make a meaningful difference to how things are currently done in the company.
"It is easy make a point, but making it material enough for somebody to recognize, it is what makes a difference."
Rahul: What is the most common piece of advice that you find yourself giving to the younger generation as they are stepping into the workforce?
Ashish: The first thing which is most important is hard work. Slog as much as possible in the formative years, ideally the initial four to five years when you step into the corporate.
"Work hard, work smart but make a difference."
Despite the competition that is always there at every single level, you should be different than others, by being creative, thinking differently and by bringing some change in the organization with your ideas, in the bottom line and however small it might be.
"If people around you get at advantage from you, then you are at an advantage."
You should not only be good with your bosses but with your colleagues as well, which means you should try to gain as well as provide value and knowledge to anyone who comes across and talks to you, whether it is your peers or subordinates. These are some of my best practices and it makes a lot of difference.
"Working hard becomes your habit."
If you don't work hard in the early period of your career, then you wouldn't do it ever and it becomes very difficult to change. For instance, people get stuck at the same level/role for many years, before they move to next level, because of not having a habit to work hard.
Rahul is the Country Head of Great Manager Awards and has played a pivotal role in strengthening the Great Manager Awards program in partnership with The Economic Times over the last 6 years in India. Rahul closely works with Business & HR leaders to help them identify and develop successors for their organization.
More Insights
Hear it from the experts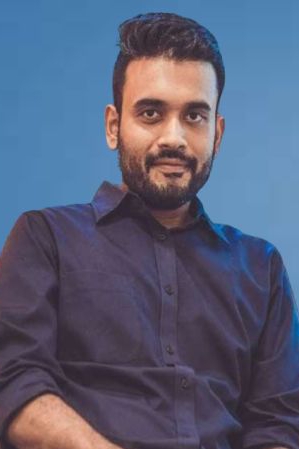 Ankit Nagori
Managing Director and CEO
EatFit
Ankit Nagori
Managing Director and CEO
EatFit
"My strategy has always been and will continue to be hiring at one level lower than the role and then give that headroom for the person to grow."
Read insight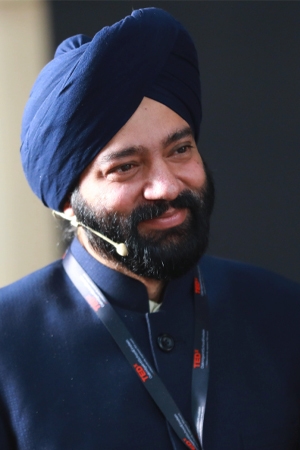 Harjeet Khanduja
Senior Vice President Human Resources
Reliance Jio
Harjeet Khanduja
Senior Vice President Human Resources
Reliance Jio
"I feel each and every employee has an opportunity to shape the organization in a very different manner; everyone brings a unique touch."
Read insight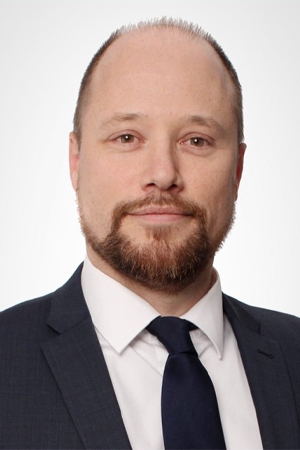 Egbert Schram
Group Chief Executive Officer
Hofstede Insights
Egbert Schram
Group Chief Executive Officer
Hofstede Insights
"Followers think and talk about the problems. Leaders think and talk about the solutions."
Read insight