ceo

Insights
Effective Communication & Actionable Feedback: Cracking The Managerial Code
In this edition of the ceo Insights, we have Atul Edlabadkar, Vice President, R&D & Chennai Site Leader - Genesys Telecom Labs India Pvt. Ltd.. In his conversation with Rahul Mahajan, Country Head of Great Manager Awards, he shares with us his key insights about his journey and leadership.
"Effective Communication and Incremental Innovation are salient features of a Leadership role and becoming tech-savvy and organisation-savvy are need of the hour."
Atul Edlabadkar
Vice President, R&D & Chennai Site Leader
Genesys Telecom Labs India Pvt. Ltd.
Rahul: What is your leadership style? And what are some of the do's and don'ts when it comes to working with you?
Atul: My leadership style is a combination of various things and whatever works in a particular situation. To share an example – During our team growth in India when we reached a stage where we had the critical mass, we felt the need to establish employee led forums to drive engagement and CSR activities and I ensured that I am present and supported all those initiatives and events. One can say that this is leading by example, attribute of servant leadership style.
Another aspect of my style is Coaching – helping or guiding the people closely working with me. This involves connecting with people not only at a professional level but at the personnel level and this interpersonal relationship helps both ways.
Rahul: If you were to go back ten years, what would be some of the leadership lessons you would give to your younger self?
Atul: Ten years back, I was playing role of senior manager leading a team of software developers. Back then Genesys was 45-member business unit part of Alcatel-Lucent and focus was on delivering software. Looking back, I can say I had narrow focus. I could have definitely thought about developing leadership skills that would have shaped my career much earlier. We should have thought about getting technical edge and the scale to take the team to new height.
Rahul: What is something you have learned about leadership in the last year, a time of crisis?
Atul: When the Corona pandemic started spreading in India in March 2020, the first action was to move everyone to work from home. To be honest before March 2020, myself as well as anyone from our India Leadership team wouldn't have thought that all of us can work from home. So, the first learning was that most of things which we think is not possible can be done if there is willingness and trigger for it.
The second learning is that pandemic situation has made all of us more empathetic towards each other and this helped understand that situation is different for different people and support each other's needs.
'Some people are able to do things on a normal working schedule of 9:30 – 6, while some people have chosen different timings, depending on their activities or whatever fits them.'
Finally, the current situation provided opportunity to learn something new or do something different by taking advantage of the time saved in commute. I have started doing meditation and walk regularly.
Rahul: How do you go about defining your vision and cascading the same down to all your employees?
Atul: It is clear to me and other leaders in Genesys India that we need to go beyond just being delivery or operations or technology center and focus on the value we can deliver from India. The cost arbitrage is definitely an advantage for India but that is not something that we want to talk about or harp on rather we want to establish center of excellence delivering end-to-end by taking advantage of co-location of multiple functions under one roof.
'That is the first and foremost objective, to go beyond the goal of being a delivery, operations, or a technology center and build an organization which delivers the value to the corporate.'
While we are self-contained team in India, the aspiration is also to go beyond India and do things that affect the global business. We are looking to hire or develop people for global roles.
We would like to contribute to business in India and develop solution that caters to local or regional needed. The fact that India development center has presence of multiple functions and close to 15% of total company strength out of which 50% comes from R&D gives us the leverage to build that story and that is what we are looking for.
Rahul: What are some of the qualities or X-factors that you look to develop at the leadership level?
Atul: First and foremost quality that I stress upon in every new employee orientation program in Genesys is "Effective Communication". Irrespective of the role for which someone is hired, I value this the most and look for people who are good in communicating with others and articulating their thoughts.
I would put Innovation as second most important as we need to look for future while working on current set of activities.
'It is important that the innovation that we bring into our day-to-day work, and I'm not talking about disruptive innovation. I'm talking more about incremental innovation in terms of process or product innovation.'
The third quality is being tech savvy, and this is applicable for any role and any function. The fourth one for a leadership role is to be organization savvy. The individual has to know how the organization works, what the processed and policies are and how you maneuver to get things done and how you can influence. IMO combination of all these things is what I consider important to look for in a leader.
Rahul: If you're in an interview with limited time, and you can ask just one question to a candidate and basis that question, decide whether that candidate is the right fit. What would that question be?
Atul: I would ask him about his success and his failures in his career. Through this question, I'm trying to gauge the experience that he has, which will be brought out as an answer to the same, and the successes will tell me to what extent he was able to deliver and what he has delivered, whereas the failures will definitely give us insights into what he has tried and was not able to accomplish.
Rahul: What are the most critical or crucial competencies for a Great Manager?
Atul: The first and foremost competency, as I mentioned earlier as well, is interpersonal communication. It is important for a manager to interact well with team members, share updates and prepping the team.
The second important competency is providing actionable feedback and developing the team members. Many times, I have seen that one-to-one discussions revolves around discussion of tasks only. The discussion should be about challenges team members facing and what support they require, their development plan etc.
The third would be to definitely be a subject matter expert, as a manager; you need to know the ins and outs of the function, the project, or the product that you are working on. Only then will the team members respect you or even listen to you and also be able to guide them.
Rahul is the Country Head of Great Manager Awards and has played a pivotal role in strengthening the Great Manager Awards program in partnership with The Economic Times over the last 6 years in India. Rahul closely works with Business & HR leaders to help them identify and develop successors for their organization.
More Insights
Hear it from the experts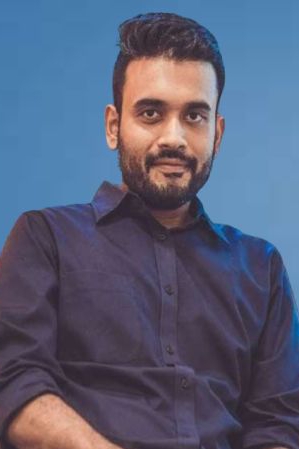 Ankit Nagori
Managing Director and CEO
EatFit
Ankit Nagori
Managing Director and CEO
EatFit
"My strategy has always been and will continue to be hiring at one level lower than the role and then give that headroom for the person to grow."
Read insight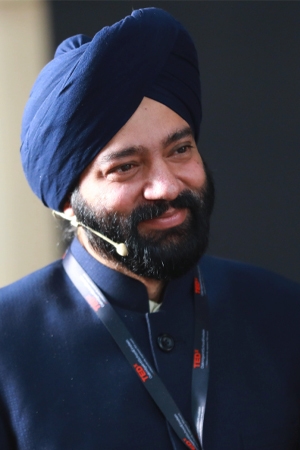 Harjeet Khanduja
Senior Vice President Human Resources
Reliance Jio
Harjeet Khanduja
Senior Vice President Human Resources
Reliance Jio
"I feel each and every employee has an opportunity to shape the organization in a very different manner; everyone brings a unique touch."
Read insight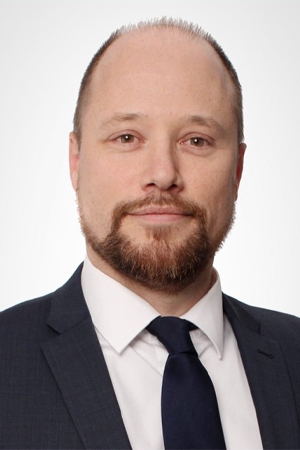 Egbert Schram
Group Chief Executive Officer
Hofstede Insights
Egbert Schram
Group Chief Executive Officer
Hofstede Insights
"Followers think and talk about the problems. Leaders think and talk about the solutions."
Read insight