ceo

Insights
The ABCDE Of Leadership
In this edition of the ceo Insights, we have Dalip Sehgal, CEO - Nexus Malls, India. In his conversation with Mr. Rahul Mahajan, Country Head of Great Manager Awards, he shares with us his key insights about his journey and leadership.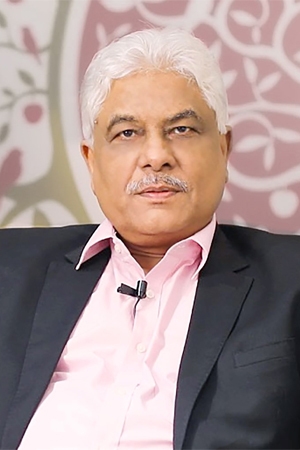 "The one who is not courageous enough to take risks will accomplish nothing in life."
Dalip Sehgal
CEO
Nexus Malls, India
Rahul: Who do you look up to for inspiration?
Dalip: In this whole journey of 60 plus years, the inspirations and mentorships have changed over a while. So let me start, as usual, the best place to start with, is right at the beginning, growing up as a kid, my first inspiration and biggest influence was my maternal grandmother. She had six kids, and she became a widow very early in life. I think my inspiration was her determination because she single-headedly looked after their upbringing.
A large part of my childhood was influenced by what I saw with her. And that, in a sense, helped me over the years. Especially when there is something that puts me on the back foot and when skies are blue, I think about this wonderful person who managed everything and overcame all the challenges beautifully.
"The one who is not courageous enough to take risks will accomplish nothing in life."
Second inspiration usually comes when one is in school or college, which is the time when teachers become great influencers for an individual. For me, I grew up in different places, and so I had to move from one school to another every once in three to four years. When I was in class eight, I went to a school called St. John's and this was when I spent a lot of time with my father, who was very dedicated for me to get good education.
One day, he came to me with a bundle of something that I didn't know what it was. After sometime, I figured that these were blankets he got to distribute to poor people on the streets. This was one of the most wonderful things I ever witnessed and participated in, and so I like to recollect it again and again to understand the value of humility and power of humanity.
So, my father was one of my inspirations and also my first official mentor, in a sense. He left a lasting impression on everyone's mind, not just because of what he did. But because of the fact that he was a person who dedicated his entire life to empower and nurture kids. He invested a lot of time in me, especially to build up my confidence in public speaking, and even introduced me to the service of various responsibilities.
Mentorship is all about learning how you are built, as the mentor tries to build you stronger as a person as well as a professional.
Someone who has influenced my career over the years when I was in Unilever was Harish, who I've worked with over 35 years. His greatness was to connect with almost anybody and everybody, so he can speak to both the salesmen as well as the Unilever Chairman, while having an equally good rapport. He showed a lot of empathy with whomever he met, and a huge amount of genuine integrity- not just financially, but also intellectually. He was always honest and transparent, as he spoke about things in just the way it had happened. That was a very important lesson for me, in my early life to understand that you don't necessarily need to say what people want to hear, but the just say it, the way it is. And then finally, his ability to simplify issues in a very simple equation, was another huge learning experience for me, to stay. He looked at the issue, unscrambled it, locate the bits and pieces which makes sense, and then join the dots together to come up with a brilliant solution.
So these have been the three people who in a sense have influenced my leadership style, and shaped me as a better person throughout my life.
Rahul: What's your leadership style?
Dalip: My working style, as a leader, I think, involves five things that are extremely critical for any leader and even for those people who have succeeded in life
And that is the ABCDE of leadership, 'A' is about one's agility over the years as things become passive in business, so one's ability to change and look at the last year and compare the progress is critical for successful leadership. And if you're not nimble as a leader, your business will have serious consequences. Second most important ability is to accept rejection and I've seen this in almost every successful businessman. Third, it is the ability to think ahead as well and accordingly make a three-year plan.
"B", is about being bold. I think early in life, people will say what other people want to hear. But I think being brave and bold is extremely important. If one says something that s/he believes in, then it must be said, else one suffers and has to face its consequences at times.
"C" is having confidence. That's the secret, having confidence in yourself. But more than that, one should have confidence in the team, which is extremely critical in terms of being able to effectively lead a set of people in instances where things don't turn out the way they should.
Quoting an example from the 1983 Cricket World Cup which we won under Kapil Dev. In an interview, Balwinder Singh Sandhu, who was a slow pace bowler and who played well during the World Cup, said that he was there because someone was injured, and he bowled because his leader, Kapil Dev, told him to do. But after the win, everyone remembered and cheered the names of Kapil Dev, Sunil Gavaskar, and Ravi Shastri, but no one remembered Balwinder Singh Sandhu in that sense. Essentially, it was the confidence Kapil had in him and his teammates, and in his decision that made India win the world cup.
"It is critical to have confidence not only in best performers' abilities but also in that of the underperforming team members, for any leadership growth."
"D", stands for the ability to delegate tasks, as it's important to understand that we can't do everything ourselves. While all management books tell about leadership delegation support, yet a lot of leaders find it very difficult to delegate because there is a lack of control if you delegate, and somebody might do a good job of it, but somebody might not.
"A leader should not delegate things that he would not do himself or which are not necessary, but delegate tasks which are critical for the success of the business."
As a leadership style, I think I started by being a person who liked to be completely in control and had been doing everything myself. But over the years, gradually, I switched to a more delegatibve style as I learned to let go, and rather enable, engage and empower somebody else do it.
"E", denotes the importance of energizing people around you. One of the qualities that people notice about great leaders, is their ability to energize anybody or everybody in a positive way, be it in a room of 20 people or even 100 people. That's something that they built over the years, that is 'how to engage' and that's something that I'm still learning,
"Energizing people when they are happy is not the big picture, putting them on the positive path when everything is loosening down is the right way."
So that's very critical, the ABCDE of leadership.
"Leadership is lifting a person's vision to high sights, the raising of a person's performance to a higher standard, the building of a personality beyond its normal limitations"
Rahul: What would you say is the most critical capability/competency of a Great Manager?
Dalip: It would vary depending on the industry. But if I put it in some kind of a framework then I think a leader has to figure over the years about what is important, not just for middle managers, but I think for a lot of managers in the organization. And this is what I call the 'ICE effect'.
The "I" stands for innovation. So I think at any level, whether you are at a middle-level or junior level, one needs to look for innovation in what you're doing. And, innovation doesn't have to be a blockbuster big-time thing that shakes the whole organization. It is simply innovation at your level. An example that I would like to quote here is of sanitizers, we didn't want everyone in the mall to sanitize from a bottle, which will still indirectly involve touching the same place as everyone to sanitize, and may spread the disease even more. So, people came back with a prototype which costs 700 rupees and which presented a paddle push-up, designed with a 'no touch' concept.
So, these were very simple things that people innovated with.
"I believe that innovation is at the heart of what you can do to succeed as a manager, irrespective of the level innovation is about."
"C" is consumer centricity, I strongly believe that consumers have to be at the center of what you do, especially if you're in a B2B business. Managers must recognize this fact wherever they are in the organization, and also trust the team to incorporate the idea of consumer centricity.
There is another aspect of "C" which is about caring. A Great Manager cultivates genuine caring for people in the team. Just to give you an example, we did a lot of service as part of Nexus because we believe that the community is as important as the customer. We emphasized in creating diversity and inclusion and so we also gave work opportunities to differently-abled people. I think that has been one of our best decisions, because as a matter of fact, a large number of differently-abled people are very hardworking but the sad thing is that they don't get good or even enough opportunities. We made a point not only to include them in the team but also deal them with care and ensure equal respect by team members for them.
We arranged sessions where managers and others in the office would essentially learn the sign-language and we ensured that they communicate to the employees who have hearing impairment through the sign-language. In this way, we could also ensure the comfort and concerns of these specially-abled people.
"It is not just about caring for the organization, but also about caring within the community."
And the last one is "E" which is excellence. To strive for excellence is very critical for any manager at any level. One needs to give their best. So, it is not just about meeting your objectives. In fact, organizations of the future should focus on how one can do and contribute more.
Rahul: What are the qualities you would look at for a successor to your role?
Dalip: I think there are three very important things one should look at. The first one is the ability of the successor to be able to do things that are different from what you did. One needs to have a fresh thought, and so I would look for someone who would bring a different perspective. So I, for example, came to the mall business, from a consumer FMCG background, having spent all my life in marketing and running consumer businesses at Godrej, Unilever, and so on. So my perspectives and ideas are always different from someone who is within the industry. This is why I would be looking for someone with differences in these terms, rather than similarities.
Although the person must have similarities in terms of integrity, ability to bond with the team and fit into culture of the organization. I would look for an individual who has the ability to connect with the team and with people, which is extremely important. I've seen that you get leaders either from within or outside, but once they get into that role, their ability to connect somehow gets impaired. Many at times they don't fit into the mould because these new leaders are not able to connect well with the team or the culture. So, culture-fitment is critical too.
"It is critical for managers to not only be able to connect with team members. but also sustain that connection."
Thirdly, people in the team should have huge amounts of integrity and I believe that in the future, this will become even more critical. Far from everything else, a potential successor should be bright, innovative and strive for excellence, and I think at the bottom of everything else is that the individual must have a huge amount of intellectual integrity.
"Great leadership is about human experiences, not processes. Leadership is not a formula or a program, it is a human activity that comes from the heart and considers the hearts of others. It is an attitude, not a routine."
Rahul is the Country Head of Great Manager Awards and has played a pivotal role in strengthening the Great Manager Awards program in partnership with The Economic Times over the last 6 years in India. Rahul closely works with Business & HR leaders to help them identify and develop successors for their organization.
More Insights
Hear it from the experts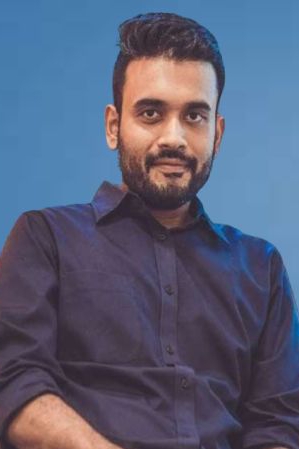 Ankit Nagori
Managing Director and CEO
EatFit
Ankit Nagori
Managing Director and CEO
EatFit
"My strategy has always been and will continue to be hiring at one level lower than the role and then give that headroom for the person to grow."
Read insight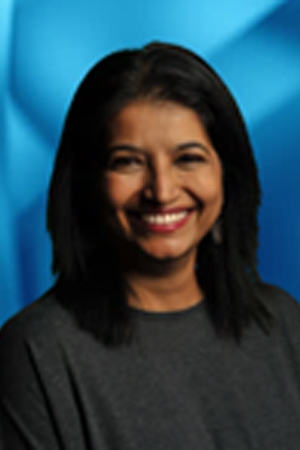 Anupam Trehan
Senior Director - People and Communities
Cisco APJC
Anupam Trehan
Senior Director - People and Communities
Cisco APJC
"Respect is a significant aspect of my leadership style because, in today's world, it's not just about people who report it to you. As a leader, you play that leadership role for so many others."
Read insight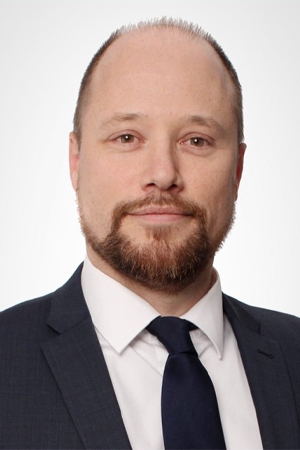 Egbert Schram
Group Chief Executive Officer
Hofstede Insights
Egbert Schram
Group Chief Executive Officer
Hofstede Insights
"Followers think and talk about the problems. Leaders think and talk about the solutions."
Read insight