chro

Insights
Knowledge And Learnability: Making Of A Successful Manager
In this edition of the chro Insights, we have N R Mani, Head of Human Resources - Lucas TVS Ltd. In his conversation with Rahul Mahajan, Country Head of Great Manager Awards, he shares with us his key insights about his journey and leadership.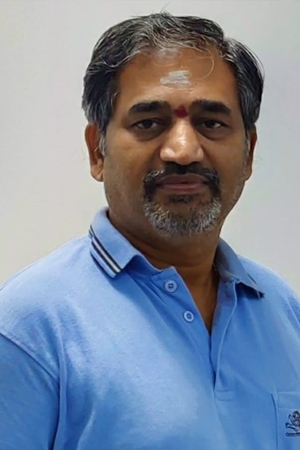 "The measure of one's intelligence is its ability to change."
N R Mani
Head of Human Resources
Lucas TVS Ltd
Rahul: What is in the field of HR that holds your interest?
N R Mani: Being an HR expert, handled multiple businesses such as Construction, Port Logistics and Manufacturing sectors. I encountered huge work force which is capable of bringing great transformations. I invest my efforts in understanding their cultures to attract and train the best talent. I am privileged to help the people those who work along with different mindsets and also bring enormous energy to create phenomenal changes that happens for industrial growth, especially by following various benchmarked best practices of the industry.
Rahul: How will your colleagues describe your leadership style?
N R Mani: They would say that I follow a transformational leadership model which brings organizational growth and people development. But, I believe that my leadership style is mostly servant-leadership style which is to take an opportunity to serve others through driving cordial relationship with employees.
"The measure of one's intelligence is its ability to change."
One of the don'ts for working with me is that they should not be dishonest as I do not tolerate what they say if they are not being honest. Second, I am always result-oriented and many people in my team describe me as a change agent.
Rahul: What are some of the leadership lessons that you believe your leadership team has learned during the past year?
N R Mani: The pandemic time probed me to learn many of the people practices and helped my team to understand the power of empathy and relationships as well. It has helped me to understand the people and their hidden talents of the people.
"Being empathetic allows you to put yourself in someone else's shoes."
Secondly, there has been a multiple fold scenario which has increased the productivity levels of people across all the functions.
Third, the introduction of technology has impacted the business in a powerful way, as now there are various software's that can track performance delivery, which helps leaders to understand it is important that what people are bringing to table and how they are contributing towards the organizational growth.
To quote an instance, I hired a few young engineers and assigned them a few projects. Over a few months' time, I was surprised to see the phenomenal changes and success which was beyond my expectations. This has brought huge return on investment to the organization and because of their innovative initiatives, the business will reach greater heights in the future.
Rahul: What is the most common piece of advice that you find yourself giving to the younger generation who are entering the corporate workforce?
N R Mani: I believe that today generation is highly adaptive to technological aspects and we should understand their aspirations and motivate them. The present leaders should work on reverse mentoring ad align the millennials when they step into the workforce. Second, when they are given a task, the youngsters should think of ways that they can contribute to the organization and the team. Third, they should exhibit their interpersonal skills and network with different kinds of people as much as possible. Finally, they should gain hand-on experience and explore new things time and again to great a deal of exposure in the corporate world.
"In the end, in the business world, everyone is paid in two coins: cash and experience."
Rahul: What are the most crucial competencies required for a managerial role?
N R Mani: I am positive that a Great Manager displays a combination of two attributes- excellent knowledge on strategic thinking with business knowledge which bring the end results. And curiosity to learn and implement new things and enjoying the challenges. I believe with these qualities a person can climb up the ladder if she/he has the expertise knowledge and the fire to learn and contribute to the organization.
"Learnability is the skill of the future"
Rahul: If you had the opportunity to ask only one question in an interview and decide on that basis whether to hire the candidate or not, what would that question be?
N R Mani: According to me, a candidate's past experiences, achievements and contributions to various organizations are significant parameters for selection, So, I would ask, "What are some of your most significant achievements over last five years and how have you contributed to the society and organization at large?" Through this, I would be able to understand whether a person has worked well in teams or independently and what kinds of results he/she delivered as well as the difference these created. This will also help me know whether his thought process is aligned to the organization's vision. I would also want to see if the person has that hunger to achieve.
"If opportunity doesn't knock, one should build a door."
Rahul: HR's role in the last particular year has enhanced in the eyes of the business folks. It is expected out of HR that it will take care of the people and most of the organizations are working towards COVID care. What is your perspective to this evolving role of HR?
N R Mani: I strongly believe, the first and foremost responsibility of the HR is to give confidence and parental care which eliminates the fear and bonding the to its employees during the most critical situation. The second wave of COVID was quite unexpected and has been tough to deal with in such a populated country. This pandemic has brought a paradigm shift into ways of working and living. In fact, I think, now our HR fraternity has set a precedence on handling the crisis. They take accountability on imparting education and spreading awareness within the system and as well as outside the organization to ensure people's safety and well-being.
Rahul is the Country Head of Great Manager Awards and has played a pivotal role in strengthening the Great Manager Awards program in partnership with The Economic Times over the last 6 years in India. Rahul closely works with Business & HR leaders to help them identify and develop successors for their organization.
More Insights
Hear it from the experts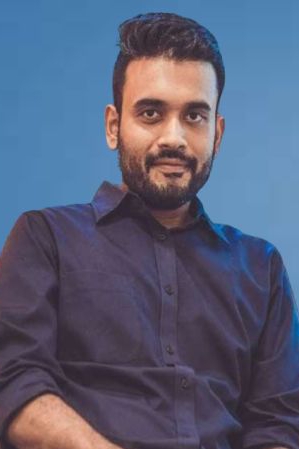 Ankit Nagori
Managing Director and CEO
EatFit
Ankit Nagori
Managing Director and CEO
EatFit
"My strategy has always been and will continue to be hiring at one level lower than the role and then give that headroom for the person to grow."
Read insight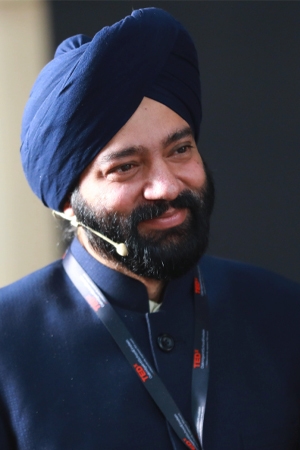 Harjeet Khanduja
Senior Vice President Human Resources
Reliance Jio
Harjeet Khanduja
Senior Vice President Human Resources
Reliance Jio
"I feel each and every employee has an opportunity to shape the organization in a very different manner; everyone brings a unique touch."
Read insight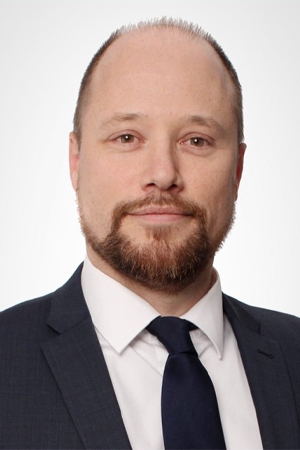 Egbert Schram
Group Chief Executive Officer
Hofstede Insights
Egbert Schram
Group Chief Executive Officer
Hofstede Insights
"Followers think and talk about the problems. Leaders think and talk about the solutions."
Read insight