ceo

Insights
Define & Cascade Vision And Manage The Stakeholders: Essentials Of A Ceo
In this edition of the ceo Insights, we have Pankaj Arora, Managing Director & CEO - Raheja QBE General Insurance Company Limited. In his conversation with Rahul Mahajan, Country Head of Great Manager Awards, he shares with us his key insights about his journey and leadership.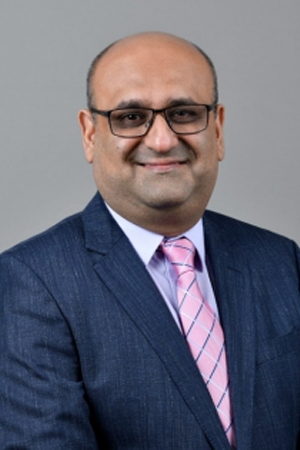 "No matter how successful you've become, always keep your feet on the ground"
Pankaj Arora
Managing Director & CEO
Raheja QBE General Insurance Company Limited
Rahul: What's your leadership style and what are some of the do's and don'ts around you?
Pankaj: For me, it starts with our people. My core competency is building businesses and I do that by recruiting the best talent, establishing a clear vision, inspiring them to reach their full potential and then empowering them to lead the company's future growth. As a business guy, I connect more with the relationships and skills build on the ground more than the strategies made in the board room. My very first leadership role started with leading a team of 12 people across two functions. What clicked the most was my ability to really connect with people and that's something that has stayed with me over the years.
My personal philosophy on leadership is best described by the relationship between a coach and his players, it is not the job of the coach to put greatness into players, but rather getting the player to believe that greatness already exists inside of them. The role of a coach is to reach for a goal with vast challenges, develop the playbook and invest time/resources in the player so that greatness emerges. I follow a participative model, where I initially lead by setting direction and sharing that playbook, motivating people around a set of principles and then stepping back to let them do their best work. I let them capitalise on my experience with their ability to bring in the millennial innovation to arrive at a combination which works best in the interest of the organisation. I'm a big believer in defend your people to the death when you have to so that they feel secure in their own ability to challenge conventions.
Rahul: What's the most common piece of advice that you find yourself giving the younger generation?
Pankaj: For me, leadership starts with a more human approach to business. I place huge value on sharing opportunities with the team and showing my constant passion for the brand whilst operating a complete open-door policy. I want our employees to feel as excited about Quintessentially as I do, and strive for them to feel empowered and inspired by me and the company, as ultimately it is a passionate and engaged team who will help drive our business success. Hence my advice to them would be to stay humble. The higher you go up the ladder, the more humble one should be. Once you lose your humility, arrogance kicks in which can be detrimental to your success and growth. You won't notice it until you hit rock bottom with that attitude. So, stay humble and stay grounded. Try to learn from every conversation that you have as learning comes from everyone.
'No matter how successful you've become, always keep your feet on the ground'
Another piece of advice that I would like to give them is about trust. My boss always used to say that for every 10 people that you would bet on, one will always prove you wrong. But that doesn't mean that you should stop trusting people. Be the force beneath their wings and let them fly. This will help in building loyalty and strengthening emotional bonds and will eventually foster a culture that nurtures employees and puts the people first.
Also, whenever there is a crisis, I immediately get involved and help my team by giving them the required support. I'm a firm believer in small experiments. So 'Experiment fast and fail fast if needed' has been my motto. So, another piece of advice that I always promote is
'Take small risks from a mundane thing that you do, and try to add value'
Rahul: If you were to choose a successor, what qualities would you look at from a CEO successor?
Pankaj: For me, it's not just about the skills, but also their ability to see the bigger picture and to convey what each leader will contribute towards it, matters more. My role, as a CEO, is to identify the vision and to cascade it down the line. At the end of the day, it's your responsibility to achieve what you've promised to the board and the stakeholders. So it is important, to understand what actually the priority is and what is important. And if that person has the wisdom to look at it holistically, then he can monitor around well.
Another major requirement is their ability to manage the stakeholders. Because, at this level, there will be tons of stakeholders who will be very demanding. So understanding the requirement and getting back to them in a timely and appropriate manner is also a key factor to be kept in consideration.
Rahul: In an interview, if you have the opportunity to ask one question and based on that determine whether to hire the candidate or not, what could that question be?
Pankaj: So, I would ask, 'What value add will you bring to the table'. We can always train people to develop skills, but what additional value add that person brings in, matters the most. It will also help me gauge the mentality, openness, and positivity in that person. These are the skills that I look for while hiring.
Rahul: How do you go about cascading down your vision to the leadership team?
Pankaj: You need to set up a vision in terms of what you want to do as a leader and where you want to reach as an organisation. Cascading it down to the leadership team is very crucial. It depends on the quality of leadership that you have built. As a result, selection of the team becomes very important. In my career, I've always picked people with positive attitude, who are willing to go an extra mile. I have looked at people who have proven themselves in smaller brand names, because their zeal to prove themselves is far more than someone who's been working in a larger brand name. I look at people who can work and build process in a chaotic environment. Coincidently I have worked a lot in start-ups where I had to create an organisation and this skillset becomes very handy.
Once you have a well-defined leadership team that is aligned with your thought process, half your job is done. Post that communication plays a key role. We conduct company-wide townhalls and team meetings to focus on each vertical. Having said that, I dive in only when required, as I leave it to the leaders to drive it.
Rahul: If you had the opportunity to go back 10 years in time and advice the younger Pankaj on leadership behaviours, what could that be?
Pankaj: I have always been a very patient leader. Because I have always believed in people, I would often give long ropes to them and sometimes it would get into wrong hands as well. So, if I have the opportunity to go back in time, I would take corrective actions sooner than I did to reduce the damages that were caused due to that. In a group of 100, 90 would have done it exceptionally well. But even after identifying the remaining 10, I should have held back the ropes immediately rather than delaying it. So, to take actions sooner, is one learning that I always carry with myself.
Rahul: According to you, what is the most critical competency of a Great Manager?
Pankaj: The most critical one is people management. As a manager you need to be a people's person. It doesn't mean that you should please everyone. But you should be able to know what to and how to get things done, and still have a good hand in dealing with people. The second one is the ability to understand the vision. As a manager you need to understand the expectations, the organisation has from you as well as your team. It is important for their performance as well. And the third one, which applies to all, is the willingness and the ability to learn. Learning should never stop. You should always have the will to learn more.
'Bringing in the small things that you learn in your day-to-day activities into your work life is very critical'
Rahul is the Country Head of Great Manager Awards and has played a pivotal role in strengthening the Great Manager Awards program in partnership with The Economic Times over the last 6 years in India. Rahul closely works with Business & HR leaders to help them identify and develop successors for their organization.
More Insights
Hear it from the experts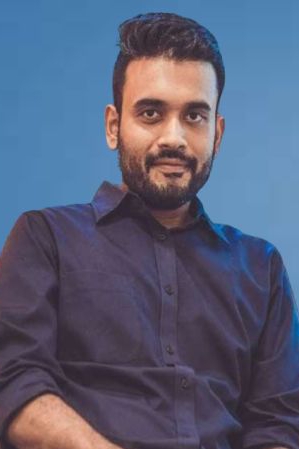 Ankit Nagori
Managing Director and CEO
EatFit
Ankit Nagori
Managing Director and CEO
EatFit
"My strategy has always been and will continue to be hiring at one level lower than the role and then give that headroom for the person to grow."
Read insight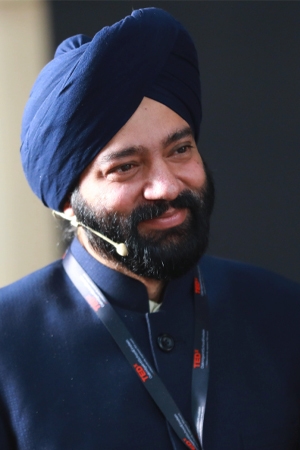 Harjeet Khanduja
Senior Vice President Human Resources
Reliance Jio
Harjeet Khanduja
Senior Vice President Human Resources
Reliance Jio
"I feel each and every employee has an opportunity to shape the organization in a very different manner; everyone brings a unique touch."
Read insight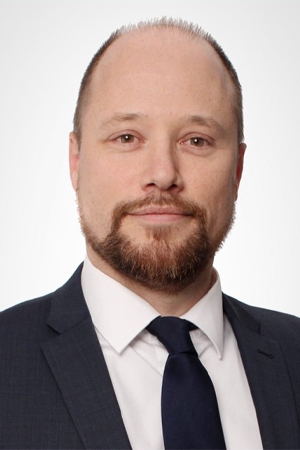 Egbert Schram
Group Chief Executive Officer
Hofstede Insights
Egbert Schram
Group Chief Executive Officer
Hofstede Insights
"Followers think and talk about the problems. Leaders think and talk about the solutions."
Read insight