ceo

Insights
'Having Agility, Trust, And A Positive Attitude': Leader's Toolkit
In this edition of the ceo Insights, we have Pankaj Poddar, CEO - Cosmo Films. In his conversation with Mr. Rahul Mahajan, Country Head of Great Manager Awards, he shares with us his key insights about his journey and leadership.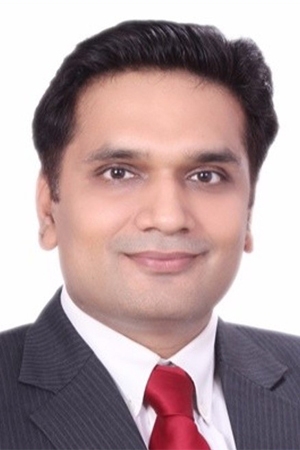 "Have faith in your people. Nurture them and allow them to grow."
Pankaj Poddar
CEO
Cosmo Films
Rahul: How would you define your leadership style? What would your colleagues say about some dos and don'ts around working with you?
I believe in empowering people by delegating authority & decision making to people, & allowing them to work independently, in collaboration with their colleagues, and at the same time, having appropriate tools to measure the success & progress of business. I do an organization-wide check-in with my Functional & Business Leaders once in a month & a few basis the organizational priorities, & those requiring alignment with the larger organizational goal. I keep a sense and view of the overall organizational progress, & don't like to micromanage. I like to limit the number of meetings & follow an open door policy where employees can feel free to interact.
"Have faith in your people. Nurture them and allow them to grow."
Rahul: What has been your playbook in terms of leading through the crisis?
We are at a stage of expansion and implementing strategies for diversification. Today, it is no more just a films manufacturing company, but beyond that. Apart from expansion in the films business, we have launched new businesses, like Speciality Chemicals & Pets Business, & I hope most of you would have seen an extensive coverage around our first B2C product, Fabritizer, Kapdon ka Sanitizer, which not only disinfects your clothes by killing 99.9% of the germs but also keeps your clothes protected for 7 days after wash.
A lot of these plans were made pre-COVID, but we have continued to pursue our goal, & not paused due to crisis We have been able to navigate effectively & continued to effectively execute and plan the business with an optimistic outlook. On one hand, we are launching more products and on the other side, we are increasing capacity, which can be up and running by next year.
Rahul: What has been your approach in terms of cascading down this vision to the junior most person in your firm or enabling them to live this vision as much as you do?
We emphasize a lot on communication and having a proper cycle to ensure that employees understand, imbibe and live the organizational vision. Before the beginning of every year, we plan and set out our priorities for the next year, latest by March.
Functional & Business Leaders & myself agree on the priorities & communicate this to the whole organization. And then, based on the priorities, do a goal-setting exercise for the employees, and the progress of each initiative is shared with the organization on a regular basis.
We also have an organization wide Open House, where the Functional & Business leaders share the updates & the plan, & take up any questions our employees have. In addition to this, we have many other communication forums as well, where we directly reach out to our last mile which helps us to be in touch with the organizational pulse & take inputs on how we can improve & better ourselves. In fact, even during COVID time, while the opportunity for a physical gathering was not possible, we continued to have the open house, town hall, skip levels, etc. I recently did one and was very happy to see that a good number of people joined and asked about 25-30 questions. It is always very encouraging when we as leaders get questions from our people, because it reflects on the engagement & alignment and the transparency in the organizations culture.
As a part of this exercise, we keep repeating and reminding the employees organization's key priorities and goals for that year. We also send regular updates for any new developments, & at least a quarterly update in terms of where & what we planned & what we have accomplished. It's going very well for us as an organization and we have been able to ensure that each team member lives the organization's vision.
Rahul: What are the typical 'X-factors' that you want your leaders to be displaying much more, given your plans for expansion?
We have defined competencies basis what works for us, based on which we evaluate our leaders. Apart from our competencies, we coach our leaders to be agile & improve the speed of decision making, which is crucial these days. Second, having trust in people and empowering various levels. Third one is creativity, in terms of how they one can motivate their teams & think out of the box, and then fourth is analytical thinking, which is the ability to extract meaningful insights out of data.
"Success today requires the agility and drive to constantly rethink, reinvigorate, react, and reinvent." – Bill Gates
We also do hire based on these competencies, like in the last year or so we have hired more than 100 people across various roles & businesses. mostly for management roles. And as we are expanding, we plan to hire about 500 people.
Rahul: If you were to find a successor for your role, what are some of the qualities that you would look at, in that successor?
I would look for someone who demonstrates a mix of qualities that I talked about. So, someone who is agile & can think on her/his feet, thinks out of the box, and believes in empowering people, & passionate to drive the brand Cosmo to the next level.
Secondly, the person should have strong communication & influencing skills, so that s/he can communicate the vision & the plan effectively. So, one is strategy part and another is communication part. Third is having & building trust in her/ his team members, which is extremely and equally crucial.
Given the fact that we are now moving from operating one business to six businesses in the next couple of years, we are also getting a lot of leaders as a part of this process.
Rahul: If you had limited time in an interview, and you could ask only one question and decide on that basis whether to hire the candidate for a leadership position or not, what would that question be? And what is it that you would typically like to gauge from it?
I would ask "What has been your biggest failure? And what did you learn from it?"
This would help me know the honesty & the value systems of the person, because most people end up saying "No, I never had any major failures", or they talk about some of their small failures. Second, I would like to know if they have really learnt anything out of their failures, and if they have made any incorporated any learnings to their lives after facing one of their biggest failure, which might have crushed their dreams. So, I would see their honesty part and what they learnt from their mistakes.
Rahul: What is the most common piece of advice that you find yourself giving to the generation Z that's coming into the workforce?
First, they need to be curious, especially in the initial part of their careers because if they do not have curiosity, they won't know much. They need to keep learning new things to expand their knowledge base all the time.
Second, they should be prepared to do both hard work and smart work. A lot of Gen Z people feel that anything and everything will happen and success will come on its own, because they have seen a few success stories and they generalize, but they must realize the fact that success means sheer hard work.
Third, they should need to be a rebel talent & break the rules at work & in life in order to be a trendsetter in life, but at the same time be humble & have a positive attitude.
If they have these virtues that I mentioned, then they can certainly go ahead and faster than others.
Rahul: What do you think is the most critical competency of a Great Manager?
I think the most important competency continues to be the attitude. They should look at things in a positive way, and they should be ready to take on new challenges. Along with it, I feel that agility and trust are other two critical ones required to be a Great Manager.
Also, I believe that the middle-managers should hold the fort, by delegating and ensuring high performance till the last mile in their teams, while the senior level managers should be spending more time on thinking, developing new strategies, making the execution better, and improving the analytical skills of people in the organization.
Rahul: If you could go back in time, what would be your advice to 'younger Pankaj', to say, in terms of the lessons you have learnt in your professional and personal lives?
I think one thing which is very important is that one needs to have the right person for the right job. Let's say, if you are at a very senior level, and if you have to drive a bus or a plane, you need to make sure that you have the right set of people to do that for you. If one wants to really grow the business fast, then this is extremely important. So, one is to get the best of people and then another is to keep developing them such that one day they can take your seat.
"Human beings are the most important asset for any organization."
I believe in imparting more knowledge, giving people more responsibility and delegating more. And, one of my lessons has been to never stop hiring, as I remember one of the management philosophers said –
"Keep hiring and they will keep adding value to the organization."
Rahul is the Country Head of Great Manager Awards and has played a pivotal role in strengthening the Great Manager Awards program in partnership with The Economic Times over the last 6 years in India. Rahul closely works with Business & HR leaders to help them identify and develop successors for their organization.
More Insights
Hear it from the experts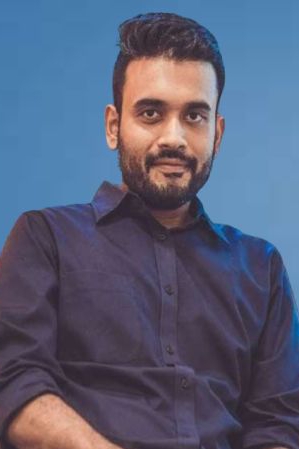 Ankit Nagori
Managing Director and CEO
EatFit
Ankit Nagori
Managing Director and CEO
EatFit
"My strategy has always been and will continue to be hiring at one level lower than the role and then give that headroom for the person to grow."
Read insight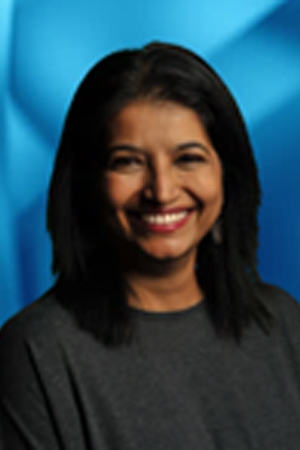 Anupam Trehan
Senior Director - People and Communities
Cisco APJC
Anupam Trehan
Senior Director - People and Communities
Cisco APJC
"Respect is a significant aspect of my leadership style because, in today's world, it's not just about people who report it to you. As a leader, you play that leadership role for so many others."
Read insight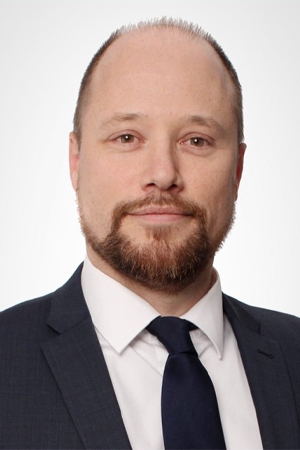 Egbert Schram
Group Chief Executive Officer
Hofstede Insights
Egbert Schram
Group Chief Executive Officer
Hofstede Insights
"Followers think and talk about the problems. Leaders think and talk about the solutions."
Read insight