chro

Insights
Performance, Practicality And Perseverance: Principles To Success
In this edition of the chro Insights, we have Praveen Purohit, Group Dy. CHRO - Vedanta Group. In his conversation with Rahul Mahajan, Country Head of Great Manager Awards, he shares with us his key insights about his journey and leadership.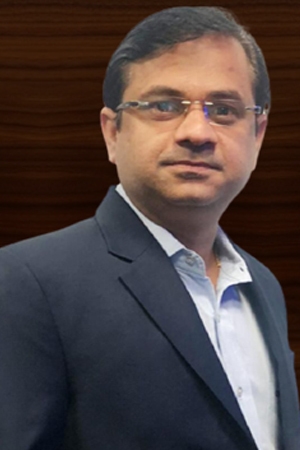 "Bridge the gap between performance and opportunity to achieve prosperity and success."
Praveen Purohit
Group Dy. CHRO
Vedanta Group
Rahul: What is it in the field of HR that drives you?
Praveen: There are some crucial things that keep me passionate and interested. One needs to keep challenging their limitations and goals to excel in their respective roles and responsibilities. It is about making the best of the learning opportunity and perform to achieve recognition and visibility.
In my case, particularly I think I've been very fortunate for the simple reason that right from the beginning of my career, I got an opportunity to work with most of the inspiring senior leaders. I got more than I ever dreamt of. I enjoy networking and connecting with people from different backgrounds and travelling to different locations to explore new business projects and so I urge the youth to experience life with open mind.I am also part of many business clubs and groups and network with top leaders in order to continuously learn and share knowledge for new ideas and betterment.
"The bottom line is that nothing comes free, it takes hard work to prove yourself."
Performance is a concept as delicate as glass. It breaks if you don't perform and so one needs to be on their toes, give their heart and soul and give their best continuously to achieve higher performance outcomes.
"You achieve prosperity as you bridge the gap between performance and opportunity to make things happen practically."
Rahul: How would you describe your leadership style and what are some of the do's and don'ts around you?
Praveen: From the leadership point of view, I believe in participative leadership as together we all can create a better impact. I also vouch foran outcome-oriented approach. One has to be very pragmatic in nature so as to survive long in the corporate field. Being pragmatic helps the leaders achieve what they need as an outcome from themselves as well as from their team.
I believe in actions and results as these speak louder than words. Everything that one does should have a clear purpose and a feasible outcome to promote growth in key result areas (KRAs).
"Theories don't work in real corporate life, but only the application of knowledge."
Businesses measurehow the employee iscontributing towards enhancingproductivity,creating best practices for the organization with the changing industry trends, or whether HR is able to hire the best talent in the country and globally.
When it comes to some don'ts around working with me, it's a negative mindset. I always encourage my team members to have a positive attitude. Second, I cannot tolerate anything that is not in line with the ethics and values of the company.
"Positivity brings effective outcomes and builds a progressive organization."
Rahul: If you were to find a successor for your role, what are some of the qualities that you would look at from that particular person?
Praveen: I would vouch for a person who has maturity and a good understanding of business as well as people. He/she must have the ability to appreciate people's potential and capabilities and empower them by providing growth opportunities. Second, he/she must be agile in delivering superior performance outcomes. Also, someone who can appreciate and work on large scale operations &projects while simultaneously handling multiple stakeholders both internally and externally, globally.
"A successor should be somebody who is or has the potential to be a charismatic and inspiring leader and somebody who can be looked up to by the team members."
Rahul: What do you think the role of HR will evolve into, in the coming one or two years?
Praveen: I take immense pride being the Deputy Group CHRO at Vedanta and HR is something close to my heart. Today, I can clearly observe that traditional HR does not give key positive results for the organization. However, the role of HR today is more than to be just a business partner and extends to being a co-pilot to the CEO. I strongly believe that the companies, big or small, are going ahead only because of their best HR practices.
"People are the crux to any organization and HR takes care of this crux."
The role of HR is prominent and dominant as it is designing not only one part of organization, but most of the strategic business units and the organization asa whole. For example, HR plays a crucial role for operating the functions of 35-40 business units in Vedanta.
HR is seen as an enabler as it catches the aspiration of people, helps them execute their goals and also provide them with the best pay, compensation, incentives and stock options to keep them happy and motivated at work. Also, I think nobody will be able to survive in any company who does not come with a digital and technology mindset, whether it is in HR, finance, or any other domain.
HR ensures that employees' performance is impacting the KRA and can deliver on the expected business outcome. Overseeing the performance& delivery of thousands of people with the help of digital mechanism.
Therefore, todayor tomorrow, the primary role of HR will be to design the organization for right management in place; second to identify the best of the talent such as people with fresh and innovative thinking and put these in the right job, and also keep changing, evaluating, and reviewing them. It also ensures that employees are tech-savvy and get opportunities for learning as well as enabling facilities. Third, HR incentivizes them appropriately to retain and attract top talents.
Rahul: What do you think are the crucial competencies required to be a great manager?
Praveen: Business Performance delivery is most crucial, according to me.
First, ability in terms of delivering on performance in line with business objectives. Second, inspiring teamto deliver more. Third, encourage and empower people to think disruptively including digital mindset. And finally, maturity, agility and learnabilitywould be the remaining key ingredients.
Rahul: What is the most common piece of advice that you find yourself giving to the generation Z that's coming into the workforce?
Praveen: I would advise the youth first, to work hard and second, to keep performing and be pragmatic. The day the person does not perform, he or she is out of the top league of the company.
"There is no shortcut to hard work. A person has to prove what he/she is all about."
One can add value to the company only by performing to its best and nothing else. I have worked with dedication and passionately all my life to come to the position I hold today.
"Victories aren't born on the field. You create them during practice and through continuous performance."
Rahul is the Country Head of Great Manager Awards and has played a pivotal role in strengthening the Great Manager Awards program in partnership with The Economic Times over the last 6 years in India. Rahul closely works with Business & HR leaders to help them identify and develop successors for their organization.
More Insights
Hear it from the experts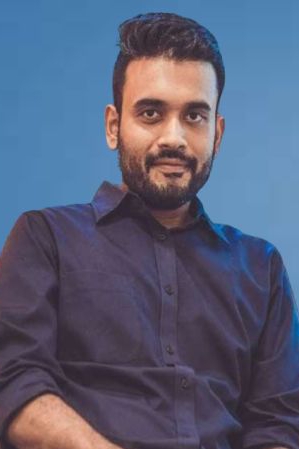 Ankit Nagori
Managing Director and CEO
EatFit
Ankit Nagori
Managing Director and CEO
EatFit
"My strategy has always been and will continue to be hiring at one level lower than the role and then give that headroom for the person to grow."
Read insight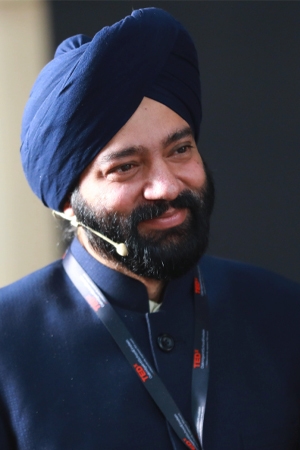 Harjeet Khanduja
Senior Vice President Human Resources
Reliance Jio
Harjeet Khanduja
Senior Vice President Human Resources
Reliance Jio
"I feel each and every employee has an opportunity to shape the organization in a very different manner; everyone brings a unique touch."
Read insight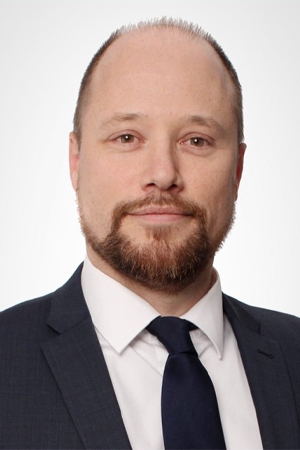 Egbert Schram
Group Chief Executive Officer
Hofstede Insights
Egbert Schram
Group Chief Executive Officer
Hofstede Insights
"Followers think and talk about the problems. Leaders think and talk about the solutions."
Read insight