ceo

Insights
Getting Out Of The Comfort Zone & Doing The Right Things: What Makes You A Great Leader
In this edition of the ceo Insights, we have Sandeep Dua, Chief Executive Officer - . In his conversation with Rahul Mahajan, Country Head of Great Manager Awards, he shares with us his key insights about his journey and leadership.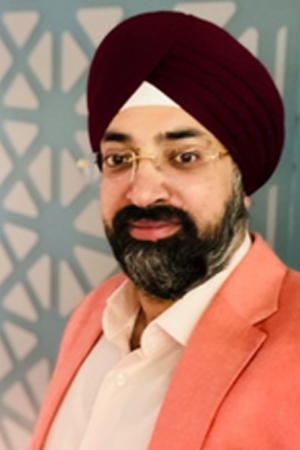 "COVID brought us to a reflective pause that freed us of our tendencies to operate out of a force of habit."
Sandeep Dua
Chief Executive Officer
Rahul: Is there anything in particular that you would like to highlight as a part of your leadership learning this past one year?
Sandeep: As far as my journey is concerned, I would say that as COVID happened to the 'outside world', it simultaneously triggered a lot of changes in the 'inside world' as well. This 'inside world', essentially comprises of the thought process and the decision-making process, which witnessed a good reflective pause.
"COVID brought us to a reflective pause that freed us of our tendencies to operate out of a force of habit."
Suddenly it's not just about our reflex actions anymore. Now we are discovering a 'new why' – we are asking ourselves 'why are we doing this?'
One of the biggest learnings for me has been the blended model of work and the flexibility it brings along with it. I have also been hearing from my family that I am now seen more. Sigh! This pause has led us to a new style of working with lots of screens in front of us and certainly without international travel for business meetings, one that is not impacted anymore by delayed flights or hectic back to back meetings in different cities on the same work day but now developing an ability to be impactful in all day virtual meetings and yet start again the next day and the next!
Also, another very important learning in this time of crisis has been "Empathy" With so much of suffering and loss around us globally everyone has a different way of reacting or responding to uncontrolled crisis of this scale and magnitude. Working closely with your people, your teams, is the least one can do to give them hope in such hopeless and helpless situations.
Rahul: Can you tell us more about your growth story, and what were some of the big breaks that you had in your career?
Sandeep: Born and brought up in Delhi, I completed my schooling from DPS Noida. I joined the school in the year 1984, and I remember that it was a two-classroom school and I happened to be the 65th admission. By the time my schooling was over, options seemed limited because that was a world with no internet, computers, or smartphones. And, in those times, the most prominent options were either to be a doctor or an engineer. In fact, I always wanted to be a doctor, but could not get through the medical entrance exams. The option was to sit and reappear next year or to do engineering. The idea of wasting one year and study was very unfriendly to me.
As my father encouraged me, I got admission and pursued engineering from Karnataka and I must say, engineering taught me more than just the technical aspects of it, and living away from my family for four years was another good learning experience for me.
My next stop was MBA in Marketing, from Symbiosis, and I also completed an exhaustive course on web technologies simultaneously, because internet was the new buzzword back then while mobile phones were being recognized as the new technological aid. I clearly remember driving a two-wheeler to Noida for a salary of 5000 rupees, and it lasted for 4 months, post which I joined Stanlay as a Marketing Head, where the business required us to deal with a lot of big international corporate brands, including the top-notch players from the telecom industry. During that time, working 15-16 hours a day was normal, and I did not shy away from pushing my boundaries, as I tried to absorb as much learning as possible and steer my life ahead. Working for 3-4 years in this company gave me an excellent foundation & early global exposure.
Post that, I took my first break and joined one of the tops.
U.S. based trampoline companies at that time, called 'Fun Spot Trampolines'. They wanted to set-up their operations in India. Initially, they hired me as a Business Development Manager, but six months later I was promoted to be the India Head. I still feel proud to mention that we scaled and moved from a small office in a residential area to Okhla Phase 3 (right next to the Star TV office), within a year. The wheels were in motion.
In 2004, I did my first US business trip and showcased our company in the Internet Retailer Conference at Orlando, Florida. Later, we worked on developing a model to create big trampoline parks in the USA with the support of both the trampoline hardware and software applications. In parallel, we also developed a fully automated backend to support one of the sister companies supplying outdoor promotional products to the biggest business brands across the USA.
Soon it was time for "What's Next?"
My journey with Beckett started in 2009 as an Online Marketing Head and I was promoted, in seven months, to the position of the Global E-commerce Head.
"I was always inclined to ask 'What's next? Just no time for a Dull moment"
In 2012, I took over as the President of Beckett Media. By 2014, transformed the business model into becoming collaborative and execution driven with a "Think Global" mindset. The P&L had started to look good. By end of 2016, we did 7 tuck-in acquisitions for the company. In 2017, we created a portfolio company for the business by the name of "Entrust Global Group" and started to focus on a more consolidated and strategy driven growth model. Our appetite and ambition for calculated risk taking was always high and that really supported our aggressive growth journey. By 2018, we had acquired 4 more businesses, done one more successful start-up and had started building up business in international markets such as Japan, China and Australia. In 2019, we added a healthcare arm to the Entrust group and this was a group of companies named "Eye Care Leaders" with the biggest market share in the ophthalmology space in the American market for practice management solutions and EHR's.
In July 2021, we have acquired one of the biggest sports collectibles and gaming products distributor named "Southern Hobby" based out of TN, USA. There are many things we are working on currently which will continue to add strategic value for the long-term asset builders that we have become for people, processes and businesses.
Rahul: What would your long-term strategic vision be for your company? Or to say in your words, what's next for you now?
Sandeep: Managing a portfolio of companies, I would want Entrust Global Group to be a "Provider". Provider of a disciplined set of Core Values, Resources to develop Scale up potential, Formulating Business Strategy through our learning system, reinforcing Leadership Accountability & Empowerment and leading our businesses with a growth engine of Dynamic Leadership.
The Growth of a company is limited by the growth of its leaders.
"It's all about how we will look and what we envision for next ten years. It's like having a BHAG – big, hairy, audacious goal. And it comes down to WWW– our internal acronym, which stands for 'who does what, and by when". The question that's always on my mind is 'Who's going to be my number two, or in other words, the next leader?' The idea is to think about hiring the right replacement for myself and moving on to the next orbit of growth. It's always about the "Right" people.
"I really do believe that after a certain point in time, it's not people running systems, but systems running people." Creating the right scalable systems which are conducive to your scaling up growth strategy through the process of formulating the right rocks (certain people call them KPI's/KRA's etc) is PRIME.
For me, the fun part is to keep growing the size of the pizza, then fighting over the size of its slices. If the Pizza does not grow, then that should be considered as a leadership problem.
Rahul: What are the qualities that you look for in your successor?
Sandeep: Well, here are a few thoughts, High levels of energy and enthusiasm of course, but most importantly, passion. Passion is what drives you even on those dull Monday mornings. One other important quality I would look for is the ability to think beyond the immediate horizon of one's personal interests (I refer to it as the runway view) and instead taking a 30,000 ft view of how the world you operate in looks to you.
Attitude is another key attribute. There was a study on Fortune 500 companies which showed that the most important personality trait which probably gives you a winning mindset is one's Attitude.
"Resilience in character is also something to look forward to in a probable successor."
We hire and work with professionals globally. So, as a successor the person must have the requisite cultural sensitivities to understand a scenario and make rational decisions. One should be aware of the cultural differences, for instance, something that works in India might not work in the US, or vice versa. So, understanding these nuances are crucial.
Rahul: Going forward, in the next 1-2 years, what are the X-factors that you would want the future leaders to develop?
Sandeep: As a leader, one of the most important traits one should develop would be the ability to deal with chaos comfortably. And, I say this because our present world is perhaps the best example of the VUCA world, as everything is hinged on a certain level of uncertainty now and in fact, many people have still not been able to recover from the pandemic. Today, we have a lot more 'unknowns' than 'knowns.
The present world looks at those future leaders who are extremely open-minded and authentic.
They should be able to measure their success through outcomes and not efforts. Also, the level of control a leader exercises has changed dramatically due to the pandemic and now it is clearer than ever that success cannot be monitored through micromanaging people. So, I believe that future managers need to come out of this particular "Comfort zone" cocoon.
"Largely in terms of their focus, we differentiate between managers and leaders by saying that 'Managers – Do things right, while Leaders – Do the right things.' The leadership evolution essentially requires someone who can 'Do the right things right."
Rahul: What do you think is the biggest challenge when it comes to people management, especially in this post-pandemic time?
Sandeep: While speaking about challenges, we also need to keep certain things in our minds – the fact that although every human has a varying capacity to deal with stress or any changes in their immediate environment, but with this pandemic there are families which are going through extremely difficult times now, financially or otherwise, and a lot of jobs have also been taken since the breakout happened. Inspite of these hurdles, keeping people motivated and focused, while understanding their needs at the same time, is not an easy task.
That is why, empathy plays a key role today. Looking back at the last 14 months, I can say with confidence that had I not been empathetic, my organization would probably have gone in a very different and rather an adverse direction.
Another challenge is to increase one's tolerance for inefficiencies. The inevitable truth is that there has been an enormous change in lifestyles of business folks. We are no longer in an office space, sipping coffee together. We need to inculcate more trust in our approach to our peers, juniors and colleagues. Also, when I say being tolerant, it does not necessarily mean compromising on culture, but to be more open and accepting to the fact that there may be situations when outcomes are not met.
"It's all about understanding the changing landscape and its impact and framing friendlier policies."
We are thriving right now, and to be honest, COVID has worked as an accelerant for us on the business side. Remote working has opened new doors for us and helped us to venture into newer avenues and evolve, as we think two steps ahead.
Rahul: If you had limited time in an interview, what are a few questions you would ask?
Sandeep: If there is a time constraint, I would like to ask – "Why do you think you are the right fit for us? And how do you see your future with us, if you are hired, for the next 90- 100 days?"
Rahul: What is the most common piece of advice that you find yourself giving to the younger generation?
Sandeep: I would advise them not to be fake. They should demonstrate integrity and stand by what they say. I believe that authenticity should always be in one's approach. I would also recommend them to spend time understanding what you want, and more importantly what you don't want. The 'should' and 'could' in your list can wait, but you must be very clear about your 'must'. My second advice would be "don't simply run after working for branded names for the sake of it". They need to reflect deeply on their decisions. And since we are talking about the younger generation, I would suggest them to explore and learn as much as they can in the initial stages of their careers. Be workmanlike and choose your playfield well to Rise and Shine!
Rahul is the Country Head of Great Manager Awards and has played a pivotal role in strengthening the Great Manager Awards program in partnership with The Economic Times over the last 6 years in India. Rahul closely works with Business & HR leaders to help them identify and develop successors for their organization.
More Insights
Hear it from the experts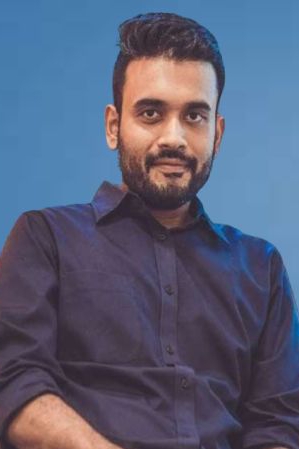 Ankit Nagori
Managing Director and CEO
EatFit
Ankit Nagori
Managing Director and CEO
EatFit
"My strategy has always been and will continue to be hiring at one level lower than the role and then give that headroom for the person to grow."
Read insight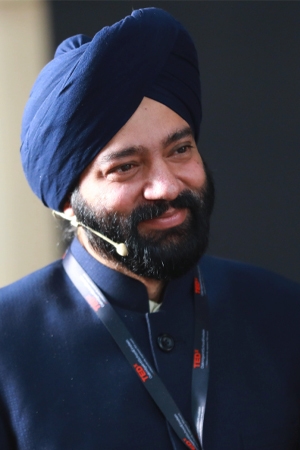 Harjeet Khanduja
Senior Vice President Human Resources
Reliance Jio
Harjeet Khanduja
Senior Vice President Human Resources
Reliance Jio
"I feel each and every employee has an opportunity to shape the organization in a very different manner; everyone brings a unique touch."
Read insight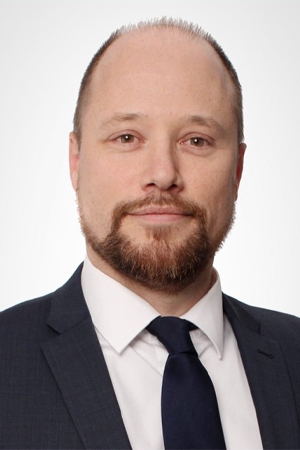 Egbert Schram
Group Chief Executive Officer
Hofstede Insights
Egbert Schram
Group Chief Executive Officer
Hofstede Insights
"Followers think and talk about the problems. Leaders think and talk about the solutions."
Read insight