ceo

Insights
Confidence & Self-Awareness: Essentials Of A Successful Manager
In this edition of the ceo Insights, we have Sharad Heda, Chief of Staff - Microland Limited. In his conversation with Rahul Mahajan, Country Head of Great Manager Awards, he shares with us his key insights about his journey and leadership.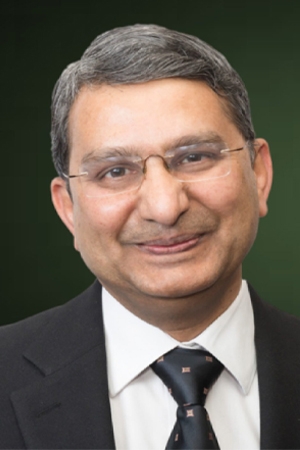 "When you can picture how your business with zero legacy might look like at the time of VUCA, you can start creating new strategies to invest more for your future business."
Sharad Heda
Chief of Staff
Microland Limited
Rahul: How would you describe your style of working?
Sharad: I believe the right mix of high expectations backed by unbridledsupport brings out the best in a person. The idea is to have people surprise themselves and believe in their ability to deliver extraordinary output. And the more they do that, the more they feel good about themselves, and there's nothing like positive energy to keep great work, working.
I believe three traits that differentiate a leader in this VUCA world are – First Principles-based approach, the right "T" for solving a problem, and Intense Collaboration.
The first-principles process is about negating your biases and approaching an issue by assuming that it may have variables that you do not understand well. Hence, an attitude of "know-it-all" does not work, and it is essential to infuse that humility and curiosity to look further and beyond.
I'd like my team to understand the 30,000 ft big picture and be in touch with the ground realities while finding a solution. I call it "the right T" – a combination of broad perspective and rolling up of sleeves—breadth in vision and depth in action.
The spirit of collaboration is essential to me since it's both power and humility rolled in one. None of us have all the answers, and also, not everyone will be in the best-of- mindset when solving a complex problem. One-upmanship and unhealthy competition needs to be purged, and teams need to bring a team-sports culture to work—all for one, one for all.
"Individual commitment to a group effort is what makes a team work, acompany work, a society work, a civilization work."
Rahul: What were some of the big breaks in your career, and who are some of the people you consider as mentors in this journey?
Sharad: I started my career in Wipro in 1983, where I worked for almost ten years. When I joined Wipro, IT was a new sector. Our company was only a couple of years old and was known more for its oil business than computers. So in a way, it was a risk. However, Wipro taught me great business ethics, how to build high-performance teams, and I happened to be in a sunrise sector that has not seen a downturn in the last three decades! So I consider it a significant break because it built the foundation of my leadership style and a habit of lifelong learning. Mr. Premji and Dr Sridhar Mitta have been a critical influence on my life all along.
"Risk something or forever sit with your dreams."
In 1992, I moved to the US to set up operations for some strategic accounts for Wipro's IT services Exports business.Life took a turn, and I chose to join Pradeep Kar in building Microland as India's first IT Network Integrator. Becoming part of this start-up was the second big break in my life. In hindsight, the last 29 years of my journey have been most fulfilling. Microlandtoday has the reputation of being a pioneer in the IT infrastructure services space, servicing several Fortune 500 customers. They say you are defined by the choices you make, and choosing Pradeep as my professional partner made all the difference.
"When you can picture how your business with zero legacy might look like at the time of VUCA, you start creating new strategies to invest more for your future business."
Rahul: What are some of the top pieces of advice you find yourself giving in coaching and mentoring?
Sharad: Coaching and mentoring are all about bringing out the best in a person by helping them realize their infinite potential and then starting on a journey to bridge the gap between potential and current performance. I tell my mentees to believe in themselves and visualize the best versions of themselves as world-beaters.
The other part is introspection for a better and deeper understanding of yourself on three dimensions – the way you think that is your IQ and cognitive skills; second, the way you feel that is Emotional Quotient; third is how you feel and act. All three dimensions influence the leadership style an individual aspires to develop.
"I would advise the person to consciously create self-awareness; a positive and virtuous cycle of the three dimensions and zoom into their performance zones."
Rahul: How have you been leading through the crisis, and what are some of the leadership lessons you have learned during this pandemic?
Sharad: The pandemic has taught us that the actual new standard will be "no normal." As we move forward, we will see a much higher frequency of life-changing events, expecting us to question the ground rules of the business now and then.
"Accepting this reality is the first step of leading through the crisis, and turning it into opportunity is the second step."
It is a time to support and rebuild a better relationship with every stakeholder, client, colleague, and other stakeholders in the business ecosystem.
"During a crisis, customers' expectations and demands change, and one's priority should be to care for their customers and remain their partner of choice."
At Microland, as we address the most critical challenges to the business due to the crisis – revenue momentum and employee wellbeing, most of the time has been spent reimagining various business scenarios and strategizing ways to cope with uncertainty. And for us, a leadership style with "Brahma, Vishnu, and Mahesh"– all-in-one has helped rapidly build the new Microland! The Brahma for imagining and creating the future business, the Vishnu for sustaining and growing what is truly valuable for tomorrow, and the Shiva or Mahesh to and unlearn what won't work.
Rahul: According to you, what is the most critical competency a manager should have?
Sharad: I believe that self-awareness, perseverance, and confidence are what matters the most. If leaders do not "truly" understand themselves or underestimate/ overestimate who they are, they often fail in critical situations.
"Nobody is going to back you if you don't back yourself."
You have maximum control over yourself than anyone and anything else. Everyone else – be it, family, colleagues, customers, etc. can be taken care of and remain happy if you know how to manage yourself first.
"Knowing yourself and leveraging all you have got impactsthe domain you work in, the people you surround yourself with, andthe strategy you adopt for yourself and the company."
Rahul: If you had the opportunity to ask only one question in an interview and decide whether to hire a candidate or not, what could that question be?
Sharad: While hiring for a senior leadership role, I would ask, 'Who has been your best hire, and why?' This will make me understand if the leader is hiring people better than himself. If every hire increases the average IQ of the team, and you build a top-notch team with complementary skills, the rest of the things fall in place gradually.
Rahul: What is your approach to building the organization for the long term, and how do you cascade that vision down to your team members?
Sharad: People usually comment that it is difficult to think about an agenda for the long term. But this is such a wrong notion, I believe. It will not be surprising if I say that, 10 years from now, all of us will have 5-10 devices on our body which will perpetually pick up various signals and tell them about their health. But if I ask one to tell me what will happen in the next 2-3 years on IoT adoption for health year by year, it will not be easy for the person to answer.
'In this VUCA world, the challenge is to understand the mid-term and to navigate the organization through that, keeping a long-term plan in mind.'
My approach to cascading vision is a mix of one-to-many vehicles such as Microland-One App, weeklystand-up calls, town halls, etc., and intense one-on-one discussions with the top 10-20 people. I have found that once the top team buys in and starts transmitting them to the next level and the next level takes on that, you create an exponentially growing solution.
"The more fearless employees become, the more they express themselves in the organization.The trick of successful leadership lies in creating a fearless organization."
On the Technology front, we have invested significantly in building " Microland-One," an App that connects all Microlandersglobally on a 24 x7 basis and has all that the employee needs to engage with the company and its leaders – chats, events, policies, events, etc. It's a one-of-its-kind tool that unifies Microlanders and helps us cascade our vision to employees and other stakeholders of the ecosystem – be it customers, investors, suppliers, or society at large.
Microland's priorities for the next few years are to primarily focus on partnering with our customers in "Making Digital Happen" for them, helping them transform their business – including products, offerings, and processes. We are also changing ourselves in parallel – building automation platforms and up-skilling the workforce.
"If you want to reach a goal, you must "see the reaching" in your mind before you arrive at your goal."
Rahul is the Country Head of Great Manager Awards and has played a pivotal role in strengthening the Great Manager Awards program in partnership with The Economic Times over the last 6 years in India. Rahul closely works with Business & HR leaders to help them identify and develop successors for their organization.
More Insights
Hear it from the experts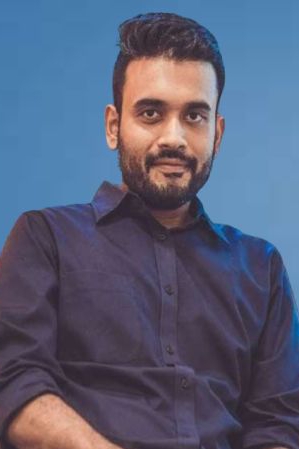 Ankit Nagori
Managing Director and CEO
EatFit
Ankit Nagori
Managing Director and CEO
EatFit
"My strategy has always been and will continue to be hiring at one level lower than the role and then give that headroom for the person to grow."
Read insight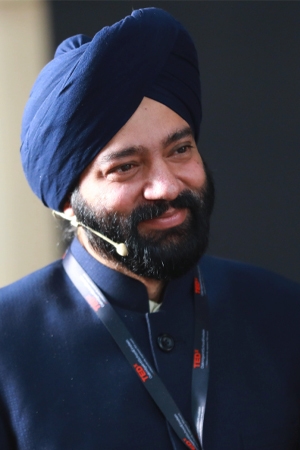 Harjeet Khanduja
Senior Vice President Human Resources
Reliance Jio
Harjeet Khanduja
Senior Vice President Human Resources
Reliance Jio
"I feel each and every employee has an opportunity to shape the organization in a very different manner; everyone brings a unique touch."
Read insight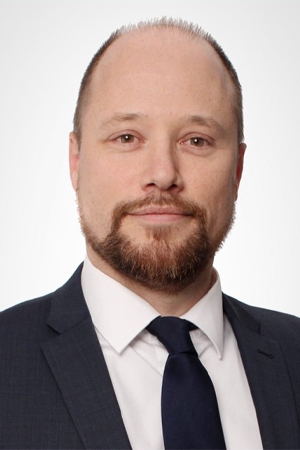 Egbert Schram
Group Chief Executive Officer
Hofstede Insights
Egbert Schram
Group Chief Executive Officer
Hofstede Insights
"Followers think and talk about the problems. Leaders think and talk about the solutions."
Read insight