chro

Insights
The Success Of HR Defines The Success Of Organization
In this edition of the chro Insights, we have Simin Askari, SVP Corporate HR & Business Excellence - DS Group. In his conversation with Mr. Rahul Mahajan, Country Head of Great Manager Awards, he shares with us his key insights about his journey and leadership.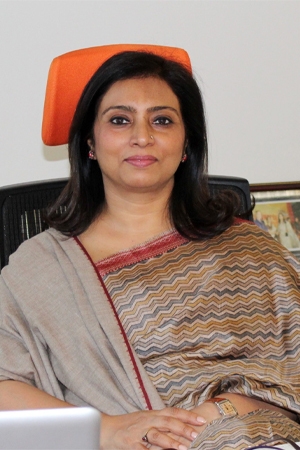 "Train people well enough so they can leave. Treat them well enough so they don't have to…"
Simin Askari
SVP Corporate HR & Business Excellence
DS Group
Rahul: How would you define your leadership style?
Simin: As a leader I like to follow the formula of minimal supervision to drive phenomenal outcomes. I don't like to micromanage. I usually list down my expectations and then give my team independence, as long as the deliverables are given to me and the promises are met. I like to be collaborative in terms of decision making, allowing my team members to learn from their mistakes. With this empowerment comes responsibility and the team is motivated to put their best foot forward. It is important for people to take ownership of their role and this independence to take initiative often results in great outcomes.
My take on the HR function is perhaps linked to the way I evolved into being an HR professional. Early into my career I was into sales and business development. Later I became an entrepreneur, and this journey helped me understand various nuances of a business. When I re-joined the corporate, I wanted the HR function to be a true strategic partner to the business. We needed to have a more analytical, data driven and proactive approach. Encouraging my team to give diverse views and encouraging them to present innovative solutions has been more impactful and valued by various stakeholders in the organization.
"Train people well enough so they can leave. Treat them well enough so they don't have to…"
Rahul: If you have to search for a successor for your role, what would be some of the qualities they should have?
Simin: You need to ensure business continuity even after you leave, so there is already a plan in place. For me, the most important quality is not someone to be just a people person, but someone who understands all aspects of different functions. For somebody to be successful in my position, they need to be flexible and open to listening to others. You need to be knowledgeable and convincing, but you also need to be aware that there will always be things that you may don't know. This is why learning agility is significant.
I had been given an additional responsibility about a year and a half ago, which was Business Excellence. This department may not outwardly seem to have an affinity with the HR function as it deals with defining processes, standards and SOPs. This function requires somebody to be not just aware of the operations of different functions, but also have the ability to discuss with the different stakeholders, take everybody's views, read a lot about those processes, come to a certain common platform and finally, be able to draft the processes or SOPs.
That's why now, Business Excellence and HR is one team. It's a natural synergy. So, my successor doesn't have to necessarily be from an HR domain. However, s/he needs to be somebody who is a good influencer, is agile and a life-long learner, and is able to work collaboratively.
In my mind a successful successor would be one who is a charismatic leader and who can be looked up by team members.
Rahul: How do you go about succession planning?
Simin: The first step in succession planning approach is identifying the critical roles. Once you've identified them, you need to find the competencies required for that role to succeed. You have to figure the key elements needed for that role holder to be successful. Try to look at the internal people first and see who is the nearest to that description, who could be ready in some time, and who will be able to take over that role but may have certain competency gaps. And if you feel that you don't have anyone then the next natural thing is to look outside for a successor. However, I firmly believe an organization needs to invest in its people, providing opportunities to them to overcome such competency gaps. Incidentally, we are in the process of setting up a DS Learning Academy. This AI and ML driven digital academy is the perfect solution for us to work on the Succession plan besides the other various inputs that it would provide to us in talent acquisition, performance management, talent development etc.
Rahul: Why do you think some of these programs on succession planning fail?
Simin: There could be very different reasons for this. Leadership development interventions are a necessary ask from any CHRO. Most of such interventions do not meet their objective as they are treated as any training sessions. Succession planning needs to go deeper than this. Leaders need to be identified and be provided with adequate grooming and mentoring We, at DS, are very cognizant of the fact that a succession plan has to be in place, and this has become even more critical after the second wave of COVID where we lost some very senior colleagues. This made us realize the fact that our planning needs to be meticulous and up to mark all the time. Succession plans sometimes fail as they are just plans on paper and not executed properly. HR may talk about promoting internal resources and entrusting them with higher responsibilities, but may not provide them with adequate training, mentorship and guidance to take on the next role. In absence of proper execution, the plan is bound to fail.
"Succession Planning doesn't start with people. It starts with the requirements of the position"
Rahul: What would be your advice to the professionals who are joining in for the senior HR positions in the last one and a half years? What should be their initial focus?
Simin: Personally, I think this is the time when the business needs its senior HR professionals the most. This is the time when HR is at the forefront of everything. We are the people responsible for the health (physical as well as mental) and well-being of our people, making sure that people are motivated, they are performing to the optimum, they are safe, and that they feel their organization is caring for them. This is the time when HR needs to take the lead everywhere.
For an HR professional who has joined a new organization, the most important thing to do is understand how they can add value to the business. To succeed, any CHRO cannot work in a silo and collaboration is the key to success. So, building good relationships, communicating effectively with all stakeholders and ensuring his/her credibility gets established should be their focus areas.
'To effectively communicate, we must realize that we are all different in the way we perceive the world and use this understanding as a guide to our communication with others'
Rahul: What should be the focus for HR in the next one to two years?
Simin: The Covid-19 pandemic has been a catalyst in pushing HR to become an absolute strategic partner to the business. Leveraging on technology, the focus of HR for the next few years would be managing the remote workforce, their motivation and maintaining a culture of performance. HR would be now expected to rely on metric analysis and provide insights using big data and AI. Organizational structures would undergo transformation as we move towards the Gig economy. Rescaling, multi-skilling and cost optimization will be the other focus areas for HR.
Rahul: What are some of the critical competencies that are required for a managerial role?
Simin: According to me, the most critical aspect of being a great manager is that they should be able to communicate well, listen and share information. Somebody who is result-oriented, but does not micromanage their team, who treats others with respect and works with ultimate transparency. I feel that as a leader, one must also be able to take quick decisions while weighing in all the pros and cons. Challenging the status quo while being able to defend their own convictions, is also an essential trait of an effective leader.
"Unless you try to do something beyond what you have already mastered, you will never grow"
Rahul: If you had a limited time and you were to ask one question to a candidate and decide basis whether he/she is the right fit. What would that question be?
Simin: My approach to evaluating candidates is a little different. Perhaps this is true for a lot of people, that you make up your mind in the first two to three minutes about a candidate. My first few takes when I look at a person are their body language, the way they come across, their grooming, their attentiveness or sharpness. For me, these things are very important. Secondly, I look at the way a candidate responds to a question, is he/she genuinely thinking or just bluffing their way through it. I'm happy if they don't know some things and mention this, because this shows their honesty. So, aptitude to think it through is something that I appreciate a lot. If I need to ask just one question, I would probably try to understand how they have approached failure in life and what have they learnt from this.
"Only a few realize how loud their expressions really are. Be kind with what you wordlessly say…"
Rahul: What advice would you like to give to the current generation coming to the workforce?
Simin: The advice I would like to give to the current generation coming to the workforce is that there is no substitute for hard work. Make sure you take ownership of whatever assignment is given to you. Choose your career path carefully as you should love what you do. The excitement of going to work and coming back with the feeling of satisfaction that you have made a difference to the world that day is priceless and you should aim for this.
Rahul is the Country Head of Great Manager Awards and has played a pivotal role in strengthening the Great Manager Awards program in partnership with The Economic Times over the last 6 years in India. Rahul closely works with Business & HR leaders to help them identify and develop successors for their organization.
More Insights
Hear it from the experts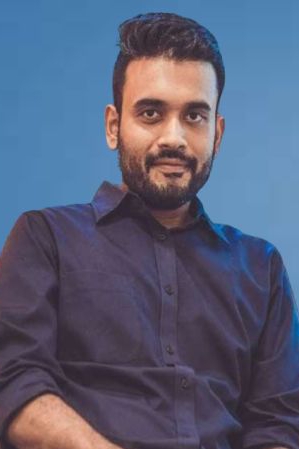 Ankit Nagori
Managing Director and CEO
EatFit
Ankit Nagori
Managing Director and CEO
EatFit
"My strategy has always been and will continue to be hiring at one level lower than the role and then give that headroom for the person to grow."
Read insight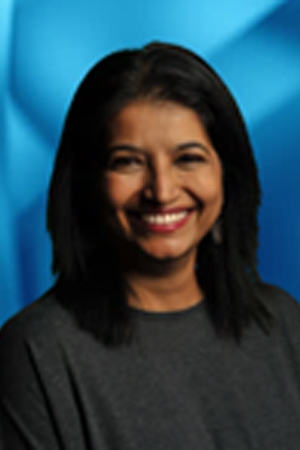 Anupam Trehan
Senior Director - People and Communities
Cisco APJC
Anupam Trehan
Senior Director - People and Communities
Cisco APJC
"Respect is a significant aspect of my leadership style because, in today's world, it's not just about people who report it to you. As a leader, you play that leadership role for so many others."
Read insight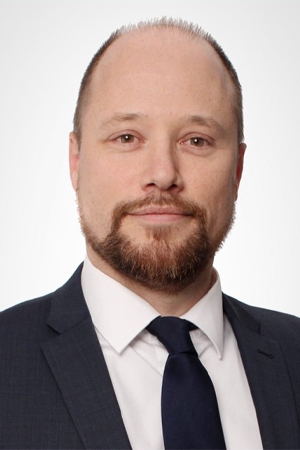 Egbert Schram
Group Chief Executive Officer
Hofstede Insights
Egbert Schram
Group Chief Executive Officer
Hofstede Insights
"Followers think and talk about the problems. Leaders think and talk about the solutions."
Read insight