chro

Insights
Flexibility And Feedback: Factors To Build A Strong Organizational System
In this edition of the chro Insights, we have Sudeep Dev, Vice President Human Resources - Volvo Eicher Commerical Vehicle Limited. In his conversation with Rahul Mahajan, Country Head of Great Manager Awards, he shares with us his key insights about his journey and leadership.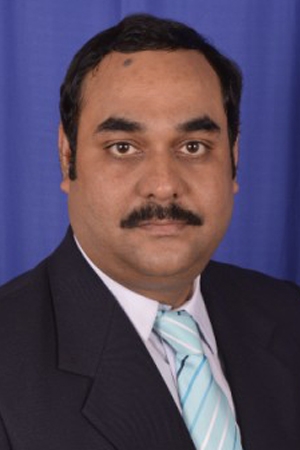 "Key talent retention rate should be not less than 95%"
Sudeep Dev
Vice President Human Resources
Volvo Eicher Commerical Vehicle Limited
Rahul: How would you describe your professional career journey as a CHRO?
Sudeep: In my 28 years of experience in the HR domain, I have been contributing my managerial and leadership qualities to retain the best team and attract the best talent in the industry to minimize the attrition rate as much as possible.
"Key talent retention rate should be not less than 95%" – is my Haiku.
While carrying out a few benchmark cases, my philosophy was that until you have the right talent, you cannot manage to produce optimal output. However, I not only aim to the retention of the best talent but also to create an HR intervention model that offers business sustainability and helps employees contribute more to the growth of the organization. HR should also provide a workplace that generates equal opportunities for everyone, where people are treated with dignity and respect.
I also believe that any HR professional should have a good sense of understanding about financial management to help the organization become cash-rich and well prepared to serve the market. HR along with the finance department can contribute to positioning the organization to the most financially viable audience as well as in creating a business model which runs through negative working capital and positive cash flow.
I also learned that five factors that any great manager should never fall under are- employee safety & well being, product quality, right cost, , employee connect/trust and delivery with thrust.
Rahul: What is the leadership style that you like to display as a leader?
Sudeep: I always believe, collaboration is one of the best ways to drive operative results. There is a need to collaborate with different internal as well as external stakeholders to implement all the policies and strategies. One optimal way a leadership team can collaborate is through conducting activities that accelerate total productivity and engagement of the workforce.
For instance, conducting attitudinal and employee pulse surveys helps provide the right advocacy, retention, increased level of engagement, and execution for the organization. It is important how people feel working with the organization, and how passionate they are.
And as an HR leader, I like to be practical about any situation, measure things before taking action, and then act proactively to resolve the issues concerned.
Interaction with employees also allows me to do an appreciative inquiry to understand the team better and seek better ways of solving problems.
I expect the team to be transparent, open, and accepting of mistakes. Human beings are bound to make mistakes and how they learn from their mistakes is what matters essentially. Second, the team must stand by its commitment, keeps accountability, and communicates effectively to the leaders to coordinate most responsibly. Third, discipline, courtesy, and punctuality are what make the team the best.
"I could never think well of a man's intellectual or moral character if he was habitually unfaithful to his appointments."
Rahul: What's in the field of HR that holds your interest?
Sudeep: The immense amount of coefficient energy that people carry with themselves is what drives me to work better and more each day. Interacting and connecting with the young generation of different age groups helps me understand their aspiration levels.
"Managing the millennial workforce is a big challenge. It's time that the gen Y change their mindsets as they manage these millennials".
Flexibility to change and immediate feedback is what we as leaders need to provide them. The policies need to be made in such a way that it also considers the viewpoints of the current generation and fulfills their requirements. Today, to keep more than 65% linear workforce motivated, the challenge is to keep them engaged through various activities.
"Human beings are social creatures. We are social not just in the trivial sense that we like company, and not just in the obvious sense that we each depend on others. We are social in a more elemental way: simply to exist as a normal human being requires interaction with other people."
Rahul: If you were to find a successor for your role, what would be the two or three qualities that you would look at?
Sudeep : The first quality I would look at is a good sense of understanding and aptitude of the operations in a manufacturing setup. Second, the person should have interpersonal skills so that they can actively interact with all the stakeholders and third is the ability to negotiate and accommodate divergent views to seek a responsible way of conflict resolution. Good understanding of product management.
Rahul: According to you, what should be some critical components for designing a succession planning program in the organization, and what could be possible reasons for the failure of such an initiative?
We create succession planning by defining the critical roles based on business criticalities, identifying more than 200 different goals, and based on that identifying a person with the current position holding, and who's the next person. It is significant to map the competencies by making a concrete case and planning accordingly for the kind of talent available, needs to be enhanced or is not available, usually for a term of three-five years. If the company wants to hire from outside, then it should assess who are the people available and who will help the organization emerge better in the competition.
The failure could be because of a lack of commitment from the top management. No initiative is successful without the support and contribution from the top management. It should be driven and synced with the leaders as well as managers. If that kind of maturity is not there, then this kind of initiative has to be tied. And it is the responsibility of HR to mitigate such failures and create solutions for how they can sell the initiatives and processes to the top management and make them understand how critical it is for the organization.
Rahul: If you had the opportunity to ask only one question in an interview and decide on that basis whether to hire the candidate or not, what would that question be?
Sudeep: I will ask situational-based questions that will include liver problems and case scenarios. Through this, I would like to know his/ her value systems, decision-making ability, and real competency.
I will give situations that are not only related to the domain for which the candidate has applied to test his aptitude but also EQ to see if he/she is having some experience that gives him/her some kind of courage to handle a situation in adversity and uncertainty.
Rahul: According to you, what are some of the most critical competencies that are required of a great manager?
Sudeep: Culture-fitment is important. Speaking about the organization as a whole in terms culturally and values, the manager should be able to fit into the organization's culture because every organization has a different culture and value system in place. For instance, globalization and hierarchy in an organization are common these days but employees should be given the freedom to voice their opinions, ask questions in meetings, etc.
Another crucial competency is that of behavioral and technical. Such hygiene factors are significant. These factors help me understand the profile of the person as well as the probability of the person leaving the organization in a shorter or longer duration of time. I must say, my hit rate is almost more than 90% as whomsoever I have recruited are meeting the expectations of the organization.
A Great Manager is someone who can understand the organization's vision and cascading it down to the team members. The managers should able to execute the vision at the ground level efficiently, effectively, and diligently.
"The manager is to manage today and the leader is to manage tomorrow."
For instance, how to do managers manage crises and take care of the whole team is what defines the actual competency of a Great Manager. Managers must focus on employee care and wellness. They should ensure that the employees get proper care during COVID in terms of physical, emotional, and mental well-being. The relationship between employer and employee is of utmost importance. People are ready to stay even in small firms if their employers are appreciative and treat them well, while some leave big motivational companies if they aren't treated well.
"It is true that 80% of the employees leave because of their boss, not because of the organization."
Rahul: As the role of HR has evolved, what have been some critical expectations from HR, specifically in the next one or two years?
Sudeep: The expectations from the business and HR have completely changed over time. Today, people look at HR as an HR business partner. An HR manager is no less than a business manager.
The organization expects that HR should contribute immensely to any critical intervention, for the improvement of business processes and for resolving people's issues.
Second, HR analytics has become important for predictive analysis and to forecast the market trend. HR needs to offer solutions and action plans for how the business should meet the pace of the market and how to make it more proactive and sustainable in the long term. But, there will be respect for HR only if it hires the right talent and workforce efficiently.
Rahul: What is the most common piece of advice that you find yourself giving to the generation Z that's coming into the workforce?
Sudeep: I always ask them to give their 100% with their heart and soul in whatever they do. I recommend them to refrain from being the jack of all but master of none so that they should focus on their goals. Second, the youth should be self-aware as well as seep in knowledge in various ways, For instance, follow HR trends, recent and trending business practices, and read Harvard Business Review articles.
"You are never dedicated to something you haven't given your heart and soul to."
Rahul is the Country Head of Great Manager Awards and has played a pivotal role in strengthening the Great Manager Awards program in partnership with The Economic Times over the last 6 years in India. Rahul closely works with Business & HR leaders to help them identify and develop successors for their organization.
More Insights
Hear it from the experts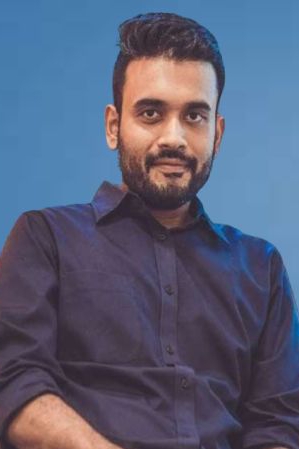 Ankit Nagori
Managing Director and CEO
EatFit
Ankit Nagori
Managing Director and CEO
EatFit
"My strategy has always been and will continue to be hiring at one level lower than the role and then give that headroom for the person to grow."
Read insight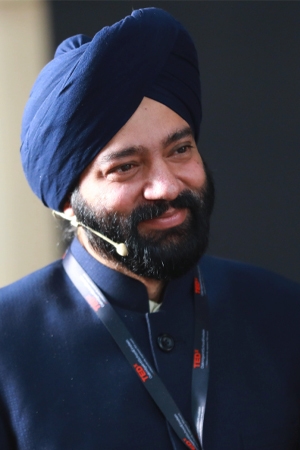 Harjeet Khanduja
Senior Vice President Human Resources
Reliance Jio
Harjeet Khanduja
Senior Vice President Human Resources
Reliance Jio
"I feel each and every employee has an opportunity to shape the organization in a very different manner; everyone brings a unique touch."
Read insight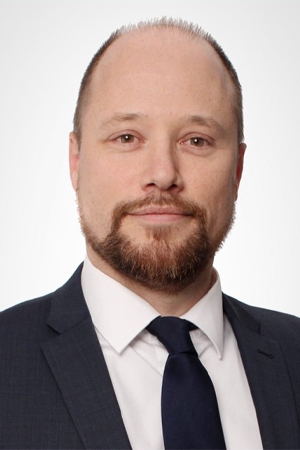 Egbert Schram
Group Chief Executive Officer
Hofstede Insights
Egbert Schram
Group Chief Executive Officer
Hofstede Insights
"Followers think and talk about the problems. Leaders think and talk about the solutions."
Read insight