chro

Insights
A Great Manager Is One Who Hires Better Than Himself
In this edition of the chro Insights, we have Udbhav Ganjoo, Head HR – Global Operations, India - Emerging Asia and Access Markets of Viatris. In his conversation with Rahul Mahajan, Country Head of Great Manager Awards, he shares with us his key insights about his journey and leadership.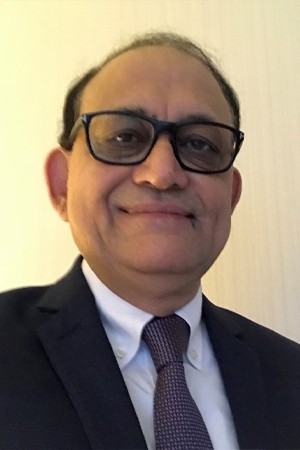 "It's about how efficiently you can delegate and adapt to difficult roles faster to move up"
Udbhav Ganjoo
Head HR – Global Operations, India
Emerging Asia and Access Markets of Viatris
Rahul: You've been a veteran in this space, tell us about your journey as an HR professional.
Udbhav: I started my career as a management trainee with Kelvinator (now Whirlpool) and moved towards plant IR/ HR. In my first year, we were exposed only to the top layer of the organization. After that I was placed in the plant operations, here I got exposure to all labour/ IR issues. I spent 4 years with Kelvinator, it was an interesting journey and provided exposure to different facets of people management, lockouts, union-leader interactions and so on. As I started understanding the HR function more, I adapted my personality and working style to meet the needs of the role.
After that I moved to ITDC, which was a completely different sector. I spent 6 years here and had different roles within the corporate HR function. I had the opportunity to learn and work with different businesses of the company.
My next movement was to Turner Morrison Group (part of TOI), which was a conglomerate of different businesses from textiles to engineering to financial services to infrastructure, where I was in the corporate HR role at the group level. I was here for 5 years and delivered various HR initiatives and programs here for multiple businesses.
It was after this that my stint with the pharmaceutical sector started and is still continuing. For 18 years I was with Ranbaxy where I joined as a Global R&D HR Head. I was in different HR leadership roles here and eventually became the Global Head of HR.
Presently, I am with Viatris (formerly Mylan), a global pharmaceutical giant since the last 7 years. So, this is a summary of my professional journey over the last three decades, helping various organisations in supporting and building their people, culture, and leadership pipelines.
Rahul: Who were some of the early influencers in your life?
Udbhav: During my professional career I have had lots of mentors. My first mentor was a well-known Automobile Manufacturing expert. He was the first leader who had a big impression on me in terms of how to deal with people; while this may appear simple, it is quite nuanced and a very important aspect in HR. Observing him deal with difficult situations and taking hard, smooth, and quick decisions was a big learning for me
When I was working with Turner Morrison Group, it was the Chairman and MD of the group who was my mentor. He was a great leader who helped me develop risk taking ability and seeing things outside in.
I have been in pharma for almost 25 years now, and there have been many professionals, leaders, and CEOs within my organisation and outside who have influenced me as a professional. During this journey, I have also been a mentor to many professionals from business as well as from HR and many of my mentees are holding leadership positions across various organisations. It's been a learning as well as a sharing experience.
"It's about how efficiently you can delegate and adapt to difficult roles faster to move up"
Rahul: What are some of the top pieces of advice that you give to the CHROs?
Udbhav: The most important one is to remain connected with the people and business. To succeed, any CHRO or HR person needs to add value to the business. If there is a disconnect with the business, HR professionals will fail because HR is the only function that works in partnership with the business and people. You cannot work in silo in HR and succeed. You need to be grounded and aligned. Collaboration and getting everyone together are key for success.
HR should have the ability to guide and influence the leaders to take right decisions as far as people management is concerned. They should be able to deliver on the expectations from HR, be it building the right culture, employee engagement, development, career path, succession planning, organisational design, hiring and so on.
The important element is HOW a CHRO is able to remain connected with people at various levels of the organisation, being empathetic while keeping the business priorities in mind- this is what I call "PEOPLE TOUCH'.
Rahul: HR Heads have very broad responsibilities. How do you provide focus to each of these responsibilities?
Udbhav: It's about delegation and remaining connected and having a process by which you know what's happening in the businesses in context of people and leaders. HR needs to be connected with the business, you need to have your focus areas in alignment with future and current needs.
'The key is to remain connected with what's happening around the area which you're responsible for'
We have created well-defined processes, with well-thought-out meeting and review cadence. But there's built-in flexibility. I have not put any boundaries. If there's an issue, they can pick up the phone and call me or walk into my cabin. Important issues will be addressed immediately, I don't want anyone to wait for the next 2 weeks for the meeting to happen. These are the few things that I was able to create so that there is no delay in the actions/ response that HR is expected to do. You shouldn't keep everything to yourself. There should be total delegation.
Rahul: If you could ask one question to someone and basis that decide whether to hire that person or not, what could be that question?
Udbhav: Right from the very first interview I have conducted, there have been two things which I look into the most and which have proved right for me so far.
'Personality and Attitude are the two things that I look into while hiring'
It all depends upon the situation. It depends on their attitude towards work as well as life. I try to assess their attitude as it's important for any leadership role. We had to drop the candidature of many good candidates who have done well academically and professionally but do not appear to have a right attitude. Having a positive attitude with good work ethics is one thing that helps the organization grow. It is not there on the CV, so this is something that I consider along with other factors while hiring.
Rahul: What are the X-factors that differentiate the Great Managers/ Leaders from the others?
Udbhav: For a great manager, it's not just about managing your team, but beyond that. It's about putting the right team under him. These days, in many organizations there's a gap between No.1 and No.2 in terms of ability of taking over the role.
'A great manager is the one who is confident enough to have a brighter team under him than himself'
But a great manager is one who is not afraid of building a team of smart individuals – those who are better than him. This improves the overall productivity, innovation, performance from the team and is good for the organization. It also provides organization the confidence that you can have a good pool of future successors in the team. One of the roles of a good manager is to build a strong team below him or her. Unfortunately, there are only a few organisations having such structures.
All things are interlinked. It depends upon the position of the person, the philosophy of the organization and how they would like to have the people. There are organizations were there are certain areas which need intervention and corrections, and leaders need to be able to make these changes.
Rahul: What has been your playbook in leading your firm out of this crisis?
Udbhav: Because we are in the pharmaceutical space, even during the crisis we had to be doing what we were doing. But our priority shifted mainly towards the wellness part. As an organization, we are big in India, we have approximately 25,000 people. Our focus was on wellness – mental as well as physical. We invested both in terms of time and rewards into this aspect. Our operations didn't shut even for an hour during the lockdown. Also, people who stepped out of their homes because of work were given special reward incentives. We followed various defined protocols, invested a lot in the health of the employees, and in cases where they tested positive, we took care of their treatments. So, the well-being of our employees was the major focus for us during the crisis.
Rahul is the Country Head of Great Manager Awards and has played a pivotal role in strengthening the Great Manager Awards program in partnership with The Economic Times over the last 6 years in India. Rahul closely works with Business & HR leaders to help them identify and develop successors for their organization.
More Insights
Hear it from the experts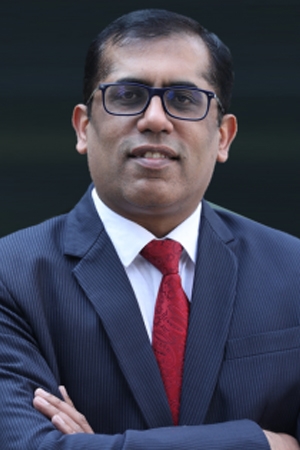 Amit Malik
Chief Executive Officer
Aviva India
Amit Malik
Chief Executive Officer
Aviva India
"It's okay to make a mistake, but it's what you do after that matters the most"
Read insight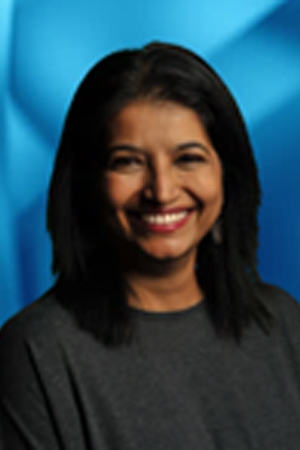 Anupam Trehan
Senior Director - People and Communities
Cisco APJC
Anupam Trehan
Senior Director - People and Communities
Cisco APJC
"Respect is a significant aspect of my leadership style because, in today's world, it's not just about people who report it to you. As a leader, you play that leadership role for so many others."
Read insight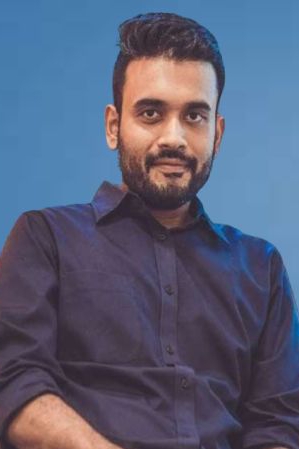 Ankit Nagori
Managing Director and CEO
EatFit
Ankit Nagori
Managing Director and CEO
EatFit
"My strategy has always been and will continue to be hiring at one level lower than the role and then give that headroom for the person to grow."
Read insight