ceo

Insights
Inquisitiveness & Integrity: Qualities Of A Great Leader
In this edition of the ceo Insights, we have Vikram Handa, Managing Director - Epsilon Carbon. In his conversation with Mr. Rahul Mahajan, Country Head of Great Manager Awards, he shares with us his key insights about his journey and leadership.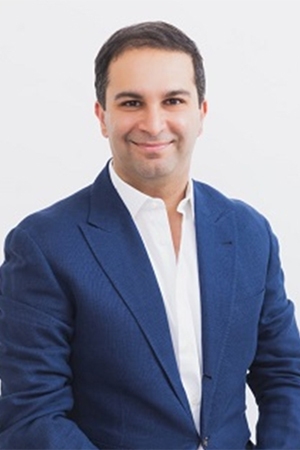 "As an entrepreneur, you always mature in your business journey"
Vikram Handa
Managing Director
Epsilon Carbon
Rahul: What's your style of leadership?
Vikram: 'As an entrepreneur, you always mature in your business journey'
When I started my journey as an entrepreneur and founder of Epsilon, there were too many responsibilities I was shouldering. But over the time as we have grown, so has my team whom I can rely on. I believe that we now have the right set of people who can take this organization to where we are envisioning it in near future. Therefore, my style of leadership has changed too from micromanager to now be a better delegator. This way I can use my time more efficiently.
Another aspect of my work ethic is an open-door policy. In my experience sometimes brightest of the ideas can come from least expected people. This also helps me to connect with even last mile people and understand if we are facing any problems. You would never see me differentiate between talking to the guy driving the forklift to the guy serving food at the cafeteria or to the CFO.
Rahul: According to you, what are some of the qualities that are required in a leader?
As an efficient leader one needs to don many hats which requires lot of qualities. At Epsilon, we always intend to identify and hire people who can lead their respective team/ department as a leader. Therefore, the most important qualities that I look in for are Inquisitiveness and Integrity. This always helps an individual with a better future outlook and strong work ethics.
Rahul: What is your long-term vision and how do you cascade it down to your organization's leaders and employees?
Vikram: When I started this company, we were mainly a coal tar installation company. Two years ago, we decided to diversify into two different product lines – carbon black and advanced carbon or lithium batteries, and that's when the whole prospect of the business opened up the potential of what more we can do. So that's when I realised that we have to set something that is globally competitive so that when people from Japan or Europe come in, they say, 'Wow, we want to be like this company.' Three years ago, I got the opportunity to visit almost all the coal tar installations in the world. Seeing what people have done, it gave me a lot of good ideas.
During the pandemic, I decided that every Monday I will talk on a particular topic. I had certain case studies and ran the organisation through these case studies. Anybody could join the call. I used to give them the case study and for half an hour I used to speak. We discussed everything from Disney to Microsoft to manufacturing to things that people aren't exposed to on the shopfloor. And a lot of great ideas, especially for digitalization and automation,have come out of these conversations. For the last 6 months, my focus was really on developing human talent in the organization. We have made a clear 3-year plan, and if we want to grow all our three businesses, we have to set up a new Greenfield project in Orissa. Funding and technology are not a barrier for us. The only factor that will make it difficult for us to achieve this is the human factor i.e., human talent and I have been trying to build on that. In the last two years we have also built various platforms, but the human talent is the one that is not easily scalable, and our focus has been to develop that.
If you had the opportunity to ask only one question and, based on that, decide whether to hire the candidate or not, what could that question be?
I always ask, "What has been your biggest failures in your career so far?"
If someone says that he has not failed, that means they do not have the right experience. I can list down so many things where I have failed in past. I believe failure is our biggest teacher and guide us in the right direction.
Another aspect which I also ask is, "What is your biggest accomplishment". This helps me to assess how sincere and honest the candidates are in both the spectrum.
Rahul: What has been your playbook over the last year in terms of innovating your company?
After Pandemic, our work style has changed drastically. Like any other organisation, we have embraced technology completely. In fact, it has been a catalyst which has helped us to break communication barriers between different departments and has brought them together on one platform. A year later, we continue having virtual meetings with presence of all departments. For this, I would like give credit to my team who despiteof facing lot of issues initially were able to pull this through in short span of time. Thisalso gave opportunity to couple of our employees to excel and become star performers.
Rahul: If you can go back in time, say 10 years, what would be that one piece of advice that you would give to a younger Vikram?
Vikram: One advice that I would give my younger self would be to more meticulous. Like mentioned earlier, in initial part of my entrepreneurial journey I have made lot of mistakes. And they have taught me to be detail oriented while taking any decisions. As an organisation, this approach has helped us to reach where we are today.
Rahul: What is the most critical competency of a manager?
Vikram: As a manager, I believe most important aspect should be a good listener. To be an effective team player, one should be willing to listen to ideas from various set of people one work with. A manager alone cannot achieve any milestone, it is always a team effort. Additionally, one should have clarity on one's role and team's responsibility.
Rahul is the Country Head of Great Manager Awards and has played a pivotal role in strengthening the Great Manager Awards program in partnership with The Economic Times over the last 6 years in India. Rahul closely works with Business & HR leaders to help them identify and develop successors for their organization.
More Insights
Hear it from the experts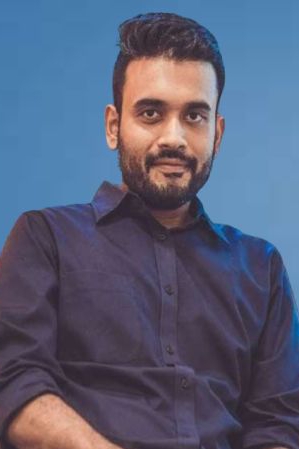 Ankit Nagori
Managing Director and CEO
EatFit
Ankit Nagori
Managing Director and CEO
EatFit
"My strategy has always been and will continue to be hiring at one level lower than the role and then give that headroom for the person to grow."
Read insight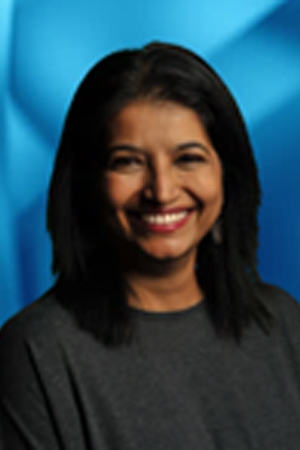 Anupam Trehan
Senior Director - People and Communities
Cisco APJC
Anupam Trehan
Senior Director - People and Communities
Cisco APJC
"Respect is a significant aspect of my leadership style because, in today's world, it's not just about people who report it to you. As a leader, you play that leadership role for so many others."
Read insight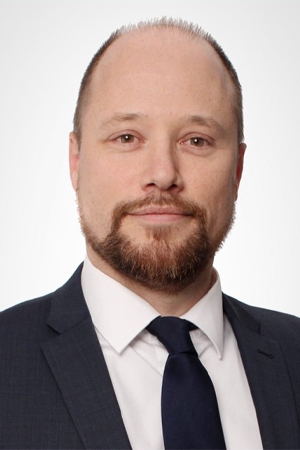 Egbert Schram
Group Chief Executive Officer
Hofstede Insights
Egbert Schram
Group Chief Executive Officer
Hofstede Insights
"Followers think and talk about the problems. Leaders think and talk about the solutions."
Read insight